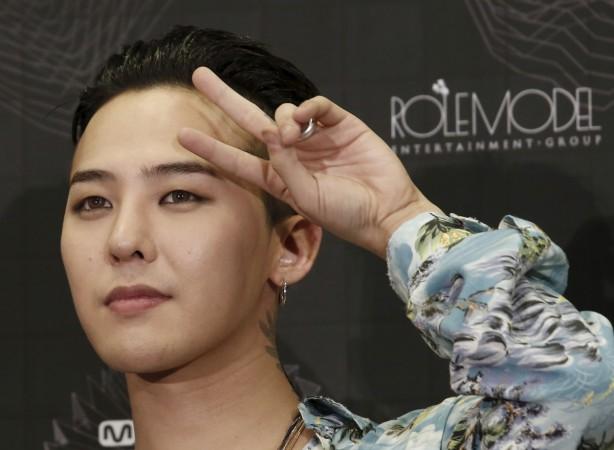 G-Dragon's dating life has become the subject of fans' speculation again. Leaked images from the 27-year-old singer's private Instagram account has led many to wonder if he's indeed dating Japanese model/actress Komatsu Nana.
The pictures now leaked on several social media platforms capture the model and G-Dragon aka Kwon Ji-yong together. Although the BIGBANG member and the actress are seen with their entourage of friends, fans seem certain that G-Dragon is dating the model after band mate Taeyang's comment on one of their pictures.
The "Eyes, Nose, Lips" singer wrote, "Let's write a song. The title will be 'Lover'," according to Allkpop.
On Twitter, fans were thrilled about his rumoured girlfriend. One fan wrote, "I don't even care Gdragon is dating because Nana Komatsu is so pretty," while another fan tweeted, " G Dragon and Nana would be a beautiful couple."
Pictures of G-Dragon and the actress became viral when his private account, @peaceminusone, was hacked into. According to various outlets, the rest of the pictures have been deleted from the "Bae Bae" singer's private Instagram account.
Rumours about G-Dragon and Nana's relationship have been rife ever since they appeared on Nylon Magazine's May 2016 issue's cover. Later, they were spotted on a date in Tokyo and were seen wearing similar bracelets. The "BANG BANG BANG" singer first met the actress at Chanel's fashion show in May 2015 in Seoul.
So far, the singer and his agency, YG Entertainment haven't responded to the dating rumours. To be sure, G-Dragon has never spoken about his relationships to the press. However, he uploaded a picture on his other Instagram account and captioned it: "I can't handle people anymore."