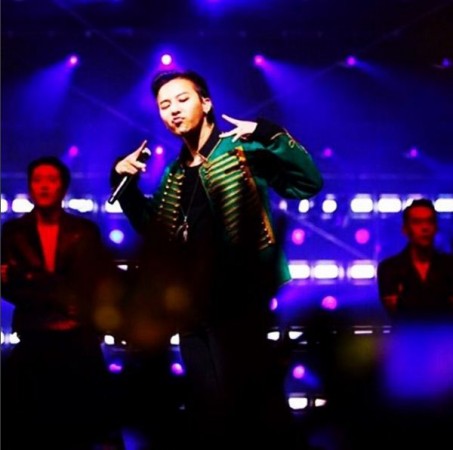 Ever since BIGBANG member G-Dragon's private Instagram account got hacked, many have wondered if he is currently dating Japanese actress/model Nana Komatsu. Although the K-pop artiste hasn't spoken about his relationship with the model, here's one reason why he couldn't be dating her.
The 20-year-old actress is rumoured to be dating Japanese actor, Masaki Suda. According to various media outlets, the two got close while working on a movie together. Nana and Masaki are known as an unofficial couple in their country and many Japanese fans are reportedly confused by rumours of her relationship with the Bae Bae rapper, according to Allkpop.
Nana and Masaki have acted together in several popular Japanese films, including Drowning Love, Destruction Babies and a live-action movie titled Oboreru Knife.
Earlier, G-Dragon's private Instagram account was hacked and several of his photos with Nana were leaked online. This further fuelled rumours about the BANG BANG BANG rapper and the actress' relationship.
To be sure, rumours about G-Dragon aka Kwon Ji-yong and Nana have been rife ever since they appeared on the cover of Nylon Magazine's May 2016 issue. The actress is supposedly a huge fan of the BIGBANG member. The two were seen together in Tokyo, and were seen wearing similar bracelets.
Although G-Dragon, 27, didn't issue a statement following the hack, he uploaded a picture on his public Instagram account and captioned it: "I can't handle people anymore."
Meanwhile, the BIGBANG member's agency, YG Entertainment, has stated that it intends to take legal action against the hacker. The company's statement read, "To address the recent SNS hacking that led to G-Dragon's privacy invasion, we are taking strong legal actions. Not only those who hacked G-Dragon's SNS, but those who spread malicious rumours will also be prosecuted. This is to protect the privacy of our artist and to prevent such outrageous incidents from happening again."