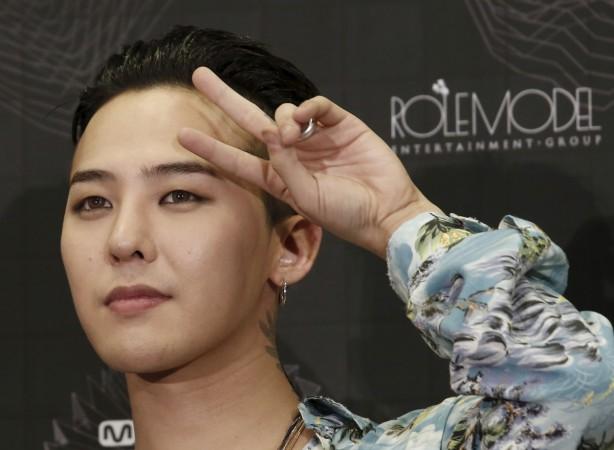 Korean rapper Iron's fans are perhaps happy that the music artist has made a comeback two months after he was found involved in a marijuana scandal. However, BIGBANG's VIPs aren't. Iron aka Jung Hunchul's new single, "System," is riddled with angst and fans of G-Dragon and T.O.P can't understand why.
Netizens have expressed their anger at the rapper for dissing their idols, GD and his bandmate, in lyrics that read: "He shaved his head, but I grew mine. What's he going to pull out from now? GD b**** cheated on his fans, but pretends like he got dumped by them. Handicapped rapper T.O.P. Just change your career to acting."
The fans of G-Dragon aka Kwon Ji-yong will remember that he tested positive for marijuana during a drug test in 2012. However, the BIGBANG member said that he smoked it unknowingly, mistaking it for a cigarette.
Two years later, the "Bae Bae" singer uploaded a heart-shaped picture on Instagram, on which was written "Molly," a common term for MDMA. However, it was never proven that he endorses the drug's use or has even used it.
Several fans of G-Dragon and T.O.P took to Twitter and said that Iron's diss is rather ironic. Others said that the lyrics of "System" are ineffective and that the BIGBANG members probably don't care. However, most fans wanted to see a diss track from G-Dragon, but the "Zutter" singer hasn't responded to Iron's new song.
The members of BIGBANG are no doubt busy with several promotional activities for their documentary, "BIGBANG MADE." During a recent press conference, G-Dragon said that the film offers a key-hole perspective into members' hopes, dreams, and day-to-day activities.
Taeyang said, "Through this movie, you might think that we aren't in our right minds."