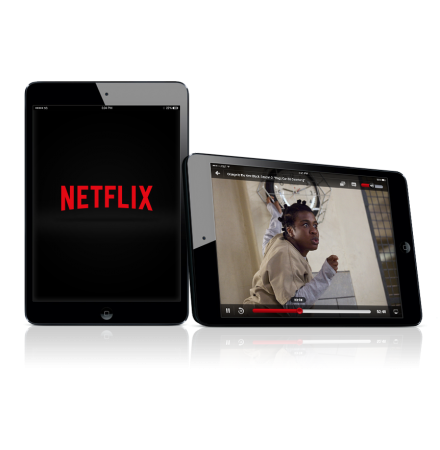 Apple introduced picture-in-picture (PiP) to the iPad with iOS 9, but it's only now that Netflix has embraced this feature. Netflix is, in fact, pretty late to the party as competing services like Hulu had introduced the feature much before Netflix.
PiP is available only on the iPad, the iPad mini and the iPad Pro and can be accessed by opening a video in full screen and then switching to another app by pressing the home button. When this is done, the video is resized to a small thumbnail that can be moved around and resized at will by pinching the little window.
The advantage this feature will bring is multitasking. Here are the three ways in which users can take advantage of Netflix's PiP feature:
Learning how to cook
There is no dearth of cooking shows on Netflix and with the likes of "Cooked" and "Chef's Table" taking viewers by storm, it's hard not to be inspired and give the recipes a go. With PiP, users can watch the chefs prepare the food that users can add to their next sumptuous affair.
Staying productive
The option to work from home is like the best of both worlds — one can stay at home and watch stuff on Netflix, while staying productive, without having to worry about the boss. However, when that dreaded mail, marked urgent, comes in, there's nothing more unpleasant than having to pause, the video, switch between apps, replying to the mail and then having to wait for the video to load once again as the Netflix app. With PiP, users can binge-watch the next episode of "Orange is the new Black" and not have to deal with such inconveniences.
Playing games
Yes, watching "Daredevil" is important, but so is protecting the portal one has built outside their home in "Ingress". The choices were difficult until PiP came to Netflix, but now, users can have their cake and eat it too.
The PiP functionality on the iPad, no doubt, will be a boon for distracted users from the 21st century, but TechCrunch reported that PiP will benefit Netflix too. Apparently after the addition of PiP to iOS for the iPad, users have been spending up to 20 percent more time watching videos.
For the PiP feature to work on the iPad, users will need to ensure that version 8.7.0 of Netflix needs to be on their device.