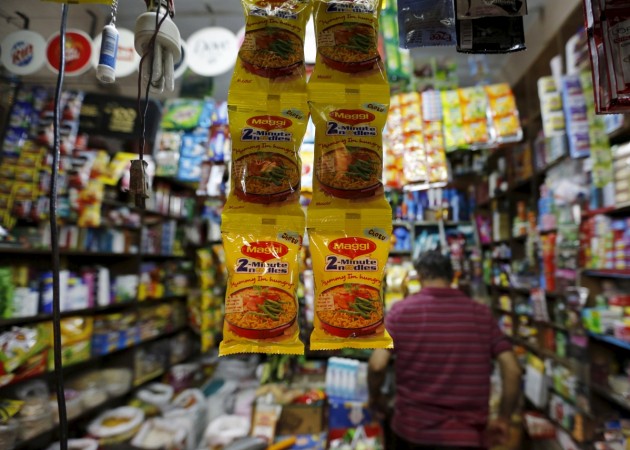 Shares of Nestle India soared on Tuesday after the Bombay High Court allowed the company to export Maggi noodles, currently banned in several states in the country.
The scrip was trading at ₹6369.90 on the Bombay Stock Exchange (BSE) at about 3.25 pm, a gain of 5%, or ₹303.40. The stock had touched a record low of ₹5,539.80 on 8 June.
A division bench of Justices VM Kanade and BP Colabawalla ruled that the company is "at liberty to export."
The company had filed a case in the court challenging the ban imposed by the food safety regulator FSSAI on its flagship brand Maggi.
On 5 June, India's food safety regulator, the Food Safety & Standards Authority of India (FSSAI), had ordered Nestle India to recall all available stock of Maggi noodles from the market after more-than-permissible levels of lead and monosodium glutamate (MSG) were found to be present in samples of the noodles that were tested across laboratories by various states.
The next hearing of the case is scheduled for 14 July.
The company is estimated to recall 27,420 tonnes of Maggi noodles, including about 1,422 tonnes of the product that are lying at its five factories in the country. The company said the estimated value of the recalled stocks would be ₹320 crore, Livemint reported.
Some analysts expect the company to overcome the crisis and recommend investors to buy the stock from a long-term perspective.
Global brokerage firm Deutsche Bank has forecast the Nestle scrip to hit ₹7,000 in 12 months.