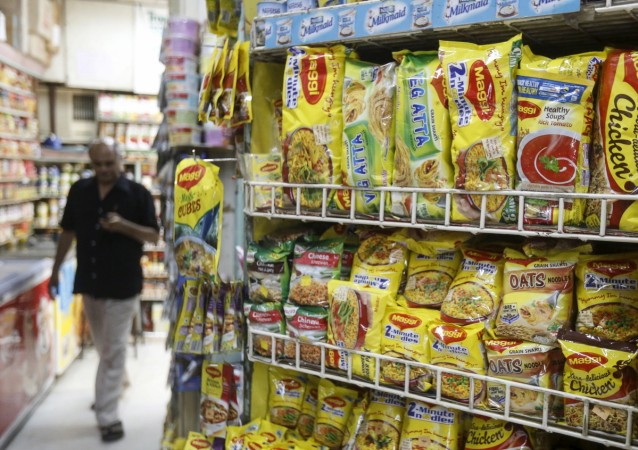 Food giant Nestle India may take up to three years to recover its revenues following the Maggi ban controversy last year. The company's Asia head said it aims to recover faster.
Wan Ling Martello, who heads Nestle's Asia business was quoted as saying by The Economic Times Tuesday the company reported 0.5 percent growth in its full-year earnings in Asia, Oceania and Africa zone, which was seriously impacted by the Maggi noodles controversy in India.
Nestle India has been aggressively running television and online campaigns in order to restore faith among consumers and improve the reputation of the Maggi brand.
"With regard to other categories or other companies, conventional wisdom will tell you it will take three years to come back to the pre-crisis mode, but I am pushing it not to be three years, so we will see," Martello said in an interview to a Swiss newspaper, ET reported.
Switzerland-based Nestle's India unit follows the January-December financial year.
In June 2015, the Food Safety and Standards Authority of India (FSSAI) had found beyond-permissible-limit lead content in packs of the instant noodles, following which the brand was banned in India. The company recalled and destroyed more than 30,000 tonnes of Maggi noodles. By November 2015, the instant noodles brand was back in market following clearance from the Bombay High Court.
The Kit-Kat and Nescafe-maker had recorded losses worth Rs 64 crore during the April-June quarter. Maggi noodles market share fell to 42 percent last month, as compared to 77 percent in January 2015, The Economic Times added.
"The impact of the Maggi crisis extends to not just factories and employees but also partners, suppliers, farmers, retailers and customers," ET quoted Nestle India Chairman Suresh Narayanan as saying in a statement.
Nestle India's stock was trading at Rs 5,188.65 at around 11:15 a.m. Wednesday, down 0.03 percent from its previous close on the BSE.
[1 lakh = 100,000 | 1 crore = 10 million | 100 crore = 1 billion]