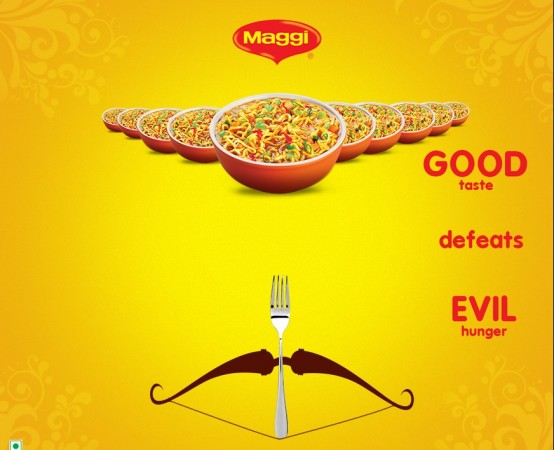 Nestle swung into damage control mode after authorities in Lucknow, Uttar Pradesh, alleged that its flagship brand Maggi instant noodles contain higher levels of lead than permitted and small amounts of unhealthy monosodium glutamate (MSG).
The social media attacked the company after reports of harmful substances in its instant noodles poured in.
The Uttar Pradesh Food Safety and Drug Administration officials have asked Nestle to recall 200,000 packs of Maggi noodles that contained prohibited chemicals.
In defence, Nestle, the world's largest food company by revenue, said that the batch which has been asked to recall was manufactured in February 2014 and crossed the best-before date in November, due to which it is no longer available in the market.
"We are confident that these packs are no longer in the market. The company does not agree with the order and is filing the requisite representations with the authorities," a Nestle spokesperson told The Economic Times.
Apart from that, there are no orders from the authorities to recall other batches of Maggi noodles in the market, the company said.
"We have in place strict food safety and quality controls including thorough quality checks at each stage of our raw material sourcing and manufacturing process. This includes comprehensive testing to ensure that Maggi noodles comply with all applicable food safety laws."
The company also said it is not using contentious MSG in manufacturing of Maggi noodles in India, which is noted on the cover of the product.
"However, we use hydrolysed groundnut protein, onion powder and wheat flour to make Maggi noodles sold in India, which all contain glutamate. We believe that the authorities' tests may have detected glutamate, which occurs naturally in many foods," the company added.
On allegations of Maggi noodles containing seven times higher levels of lead than allowed, the company said it conducts regular checks to assess the lead levels as part of its quality control process.
"We have submitted product samples to an independent accredited laboratory and will share the results with the authorities," Nestle said.
Nestle occupies 60% of share in the instant noodle market in the country.