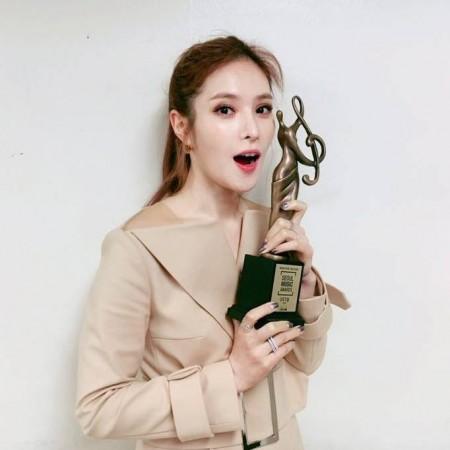 After five years of dating, actor Jo Jung-Suk and singer Park Ji-Yeon, known by her stage name Gummy, are finally set to tie the knot. Jung-Suk and Gummy will get married this fall but they are yet to finalise the date.
They have been dating since 2013 and they made their relationship public two years after that. Their families have also given their approval. In a letter, Jung-Suk opened up about his marriage and why he is getting married to Gummy after five years.
The Legend of the Blue Sea actor wrote the letter to share the good news with his fans. He shared the letter on his fancafe on June 22.
"It feels like a new beginning for a new life, a turn in the road that will help me grow as an actor, and the thought of now walking down a path that I'd been walking down by myself with someone else excites me. And I'm a little nervous. We haven't decided on any specific details, which is why I haven't been able to tell you, but I am planning to get married this year," he wrote.
"We decided to get married because we are both big sources of energy for each other, and she is someone who will encourage and support me to become a better person in the future. I'm sure you were surprised by the sudden news, but I hope you will cheer us on to live a good life and celebrate this moment with us," he added.
The Legend of the Blue Sea actor concluded his letter by assuring his fans that he will be more active, responsible and will keep in touch with them by signing good projects.
The couple made the official announcement about their marriage on June 22. Jung-Suk said they have not yet decided on the venue or date as he is currently shooting for the movie Hit-and-Run. The wedding is set to be a private ceremony.