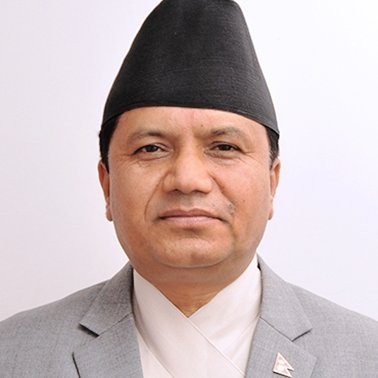 Nepal Tourism Minister Rabindra Adhikari was killed in a helicopter crash near Pathibhara in Taplejung district on Wednesday afternoon.
The minister and five others were travelling on an Air Dynasty helicopter. The other occupants were Ang Tsering Sherpa, a prominent aviation and hospitality entrepreneur, Prime Minister Khadga Prasad Oli's personal aide, Yubaraj Dahal. Along with them, Birendra Prasad Shrestha, Deputy Director General of Civil Aviation Authority of Nepal was also in the helicopter.
The seven people on board the aircraft, including the pilot, were killed in the crash, reports PTI.
The group were reportedly on their way to the Pathibhara Temple and had planned to Panchthar to inspect the under-construction airport in Chuhan Danda.
The Nepal Prime Minister's office has summoned an emergency cabinet meeting to decide a course of action at the Prime Minister's official residence in Baluwatar.