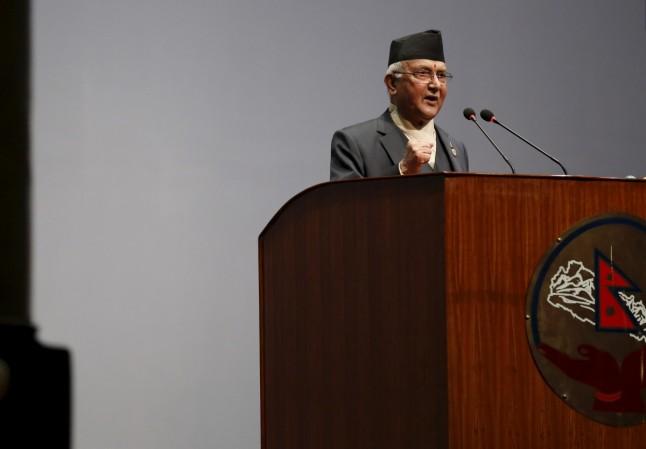 The Nepalese government has decided against participating in the first ever BIMSTEC military drill which is scheduled in Pune between September 10 and September 16.
The step is reportedly taken under the Chinese influence. Recently, China had given access to one of its seaports to Nepal for trade purposes. Nepal, which is currently led by the Communist party, is seen as a close ally of China and has taken numerous anti-India steps in recent times.
BIMSTEC, or the Bay of Bengal Initiative for Multi-Sectoral Technical and Economic Cooperation, is a group with seven member countries -- Bangladesh, India, Myanmar, Sri Lanka, Thailand, Bhutan, and Nepal.
The local media in Nepal had reported that the order came directly from Nepal's Prime Minister K P Oli. The Nepalese Army was scheduled to send a platoon-size delegation for the exercise but now only three observers will participate in the drill.
The idea for the joint military drill was first proposed by the Indian Army in June. The proposal was followed by an initial meeting of BIMSTEC senior army officials in New Delhi.
Recently, Prime Minister Narendra Modi had floated the proposal of a military exercise among the member nations of BIMSTEC during the 4th BIMSTEC summit. The Nepalese foreign minister also confirmed that the country's military will not be participating in the drill. Distancing itself from the proposed drill, he said, "India was free to float the agenda, but we did not endorse it."
It is to be noted that different sections in the Nepalese government had been criticising the decision of the government for participating in the drill. It was argued that no diplomatic or political level consensus was made before deciding to take part in the exercise.
The announcement comes days after Nepal had signed a transit pact with China which gave the Himalayan country access the former's seaports. The move is targeted at overcoming Nepal's dependence of India on the trade routes.