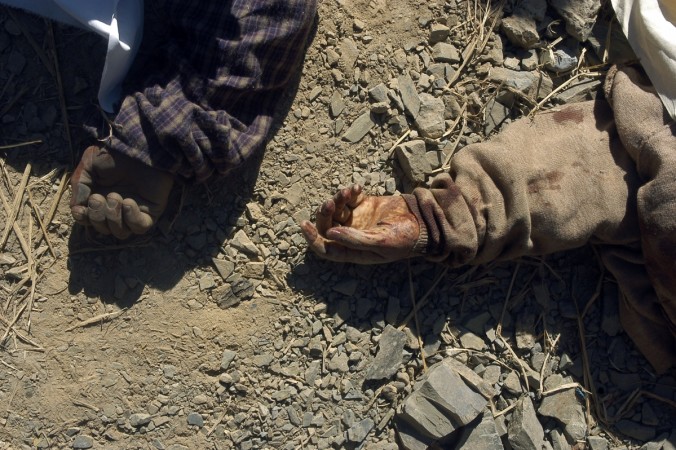 At least 33 people are believed to have been killed and another 28 injured when a bus filled to capacity fell off a cliff in the central region of Nepal at around 1 p.m. on Monday. The bus was said to have been travelling from Nepal's capital city Kathmandu to the town of Kavre.
Initial reports say the bus fell 150 metres off a slope from the Arniko highway near Deurali village, and that many people died on the spot. Local authorities and fire service personnel have rushed to the scene.
"Rescue workers are still recovering bodies but rain is making their work difficult. We cannot ascertain the final toll right now," Kavre deputy district chief Bhim Kanta Sharma was quoted by AFP as saying.
He also said 26 of those who had sustained injuries had been airlifted to Kathmandu by army helicopter for treatment, while another 13 had been rushed to local hospitals in Dhulikhel by ambulance.
The place where the accident occurred is said to have sharp turns, and there are no guard rails to prevent vehicles from falling off cliffs. Visuals from the place show bodies, luggage and debris from the accident strewn all along the hillside slope through which the bus fell. The hilliy terrain was said to be making rescue efforts difficult.
Vehicle accidents in the hilly terrain of Nepal are nothing new, and tolls are usually high if buses are involved, as cash-strapped carriers often resort to cramming in as many people as possible into buses. Vehiclar accidents are also more common in the monsoon season, when the roads can be slippery, parts of mountainous roads can get washed away or landslides can spell doom for travellers.
Earlier, similar bus accidents had killed 30 people in the country in November 2015, and 22 in April this year.