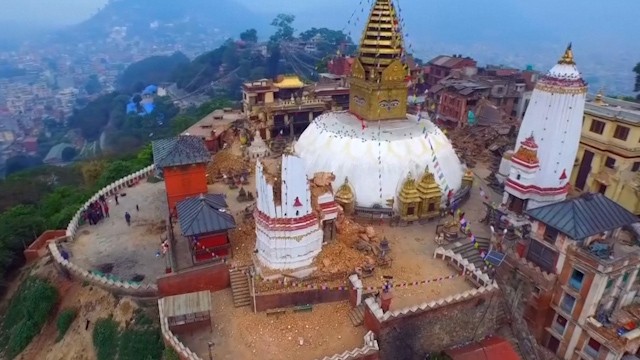 Eight crew members of Mugdha Godse's upcoming were killed in the massive 7.9 magnitude earthquake in Nepal. Mugdha along with Ruslaan Mumtaz had gone to Pokhra, Nepal, with the crew for the shooting of their upcoming film.
The makers of the film had hired local crew for the shooting of the film and several of them became the victim of the earthquake.
The "Fashion" actress shared the shocking news on Twitter.
"RIP my 8 crew members, victims to force of nature #earthquake #nepal worked for my upcoming film, very very shocking and depressing," she tweeted.
Ruslaan also confirmed the news and said that two of the drivers who drove them around the city when they were shooting.
"I just found out that eight people from my crew died in the earthquake. The two drivers who used to drive us around in Pokhra also are no more. It's just too freaky," Ruslaan told BollywoodLife.com.
"I have a friend in Nepal, I contacted him and he was fine. As for the crew I worked with, I don't have anyone's numbers and I have no chance of finding out anything about them or their families," he added.
Tollywood choreographer and actor Vijay also died in the Nepal earthquake. A news website confirmed the report and tweeted that the actor died in a car accident after tremors.