Nene Raju Nene Mantri (NRNM) starring Rana Daggubati and Kajal Aggarwal has allegedly been leaked online and the full movie download is set to take a toll on its collection at the box office.
A gang of Tamil miscreants has leaked the full movie on the internet days after its release in the theatres around the world. The website run by this gang offers six different versions of the movie for download in varying sizes.
"Nene Raju Nene Mantri (2017) Telugu Real DVDScr - Line Audio - [1080p - DVDScr - x264 - MP3 - 2.4GB] - [720p - DVDScr - x264 - MP3 - 1.4GB] - [DVDScr - 700MB - x264 - 1CD - MP3] - [DVDScr - XviD - 700MB - MP3] - [DVDScr - 400MB - x264 - MP3] - [DVDScr - 200MB - x264 - MP3]," reads the statement with links to download the full movie featured on this gang's notorious website.
A netizen, who downloaded the full movie of Nene Raju Nene Mantri, says that this pirated copy has been shot using a mobile phone in a theatre in a foreign country. The quality of the video is very poor. Its sound quality is also very bad as the loud cheers of the audience in the theatre clouds the actual film audio. It is better to watch the movie in the theatre, he further adds.
Written and directed by Teja, Nene Raju Nene Mantri is a political thriller. The movie is about how a small time businessman goes on to become the chief minister of the state. Released in the theatres on August 11, the movie has impressed the viewers and collected over Rs 13.40 crore at the worldwide box office in just two days. The film fetched over Rs 8.50 crore for its distributors.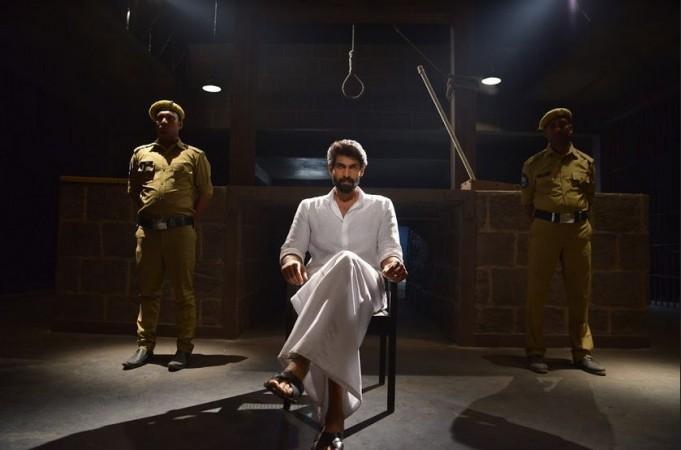 The makers have taken all the precautionary measures to prevent Nene Raju Nene Mantri from getting hit by piracy. But still, some miscreants have had their way in getting their hands on a copy of the movie. The free full movie download poses a threat to its collection at the box office in the coming days.