Hardik Pandya walked into bat at number four in the third ODI against Australia, and the all-rounder played a match-winning innings of 78. It must have been for the same reason that Pandya was once again asked to bat at the same position in the fourth ODI in Bengaluru on Thursday (September 28), but former India captain Sunil Gavaskar felt it was not the right choice.
Pandya could not finish the game for the hosts as the target was more than 330 runs. The right-hander scored 41 but it was not enough as India lost the match by 21 runs.
Was it the right decision to promote Pandya up the order, once again? Even after the match, the debate did not end. Studio experts also debated if it was the right choice.
India had the option of sending a number of players in that position including Kedar Jadhav, MS Dhoni or Manish Pandey as all these are stroke players, who can change the game as well.
More importantly, they are all genuine batsmen and Pandya can be dangerous at number seven as well, unlike some of the other Indian middle order players.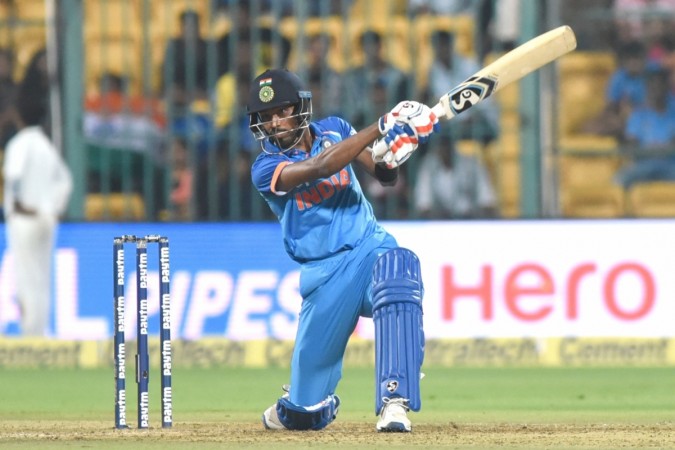 "I would have sent in Manish Pandey at number four as it would have given him much more time. He is fine stroke maker, and a great asset to the Indian team. Giving him more overs to play will help his batting, and grow into that position at number four," Gavaskar told "NDTV".
Gavaskar could not understand promotion to Pandya, who got the nod ahead of a genuine batsman. The former captain felt such decision could undermine Pandey's confidence.
"You picked Pandya as an all-rounder and Pandey as batsman. If the situation demands quick runs, than with Pandya's big hitting ability, he can be promoted, but otherwise when you know that a youngster (Pandey) can have more overs to bat, which will help him and the team, then that should have been done, otherwise you are undermining Pandey's confidence."
Now, with the fifth and final ODI set to be played in Nagpur on Sunday (October 1), it remains to be seen if Pandya will be asked to bat at number four yet again.
Will captain Virat Kohli and co give ears to Gavaskar and keep Pandey at number four?