There are a number of senior players in the Indian team, including MS Dhoni, Virat Kohli among others, but the Indian team bus does not move unless Rohit Sharma gives his 'yes'. Though everyone is equally important once you are in the India squad, the team management has to be extra careful with Rohit.
The India opener is said to be a forgetful person, and the entire team management is aware of it. Rohit seems to have a habit of forgetting things and has also forgotten his passport, making it a difficult episode for the entire team.
India captain Kohli revealed that the logistics manager has now started to ask if Rohit has all his stuff with him before the bus leaves for the desired destination, and only after the Mumbai man gives his yes, the team bus moves forward.
"The number of things Rohit Sharma forgets, I've never seen anyone else so forgetful. iPad, wallet, phone...not the small things, but daily use essentials...I don't care, I'll get a new one. He has no idea he's left something, the bus would've travelled halfway to the hotel and then he remembers 'Oh, I left my iPad on the plane'," Kohli told television presenter Gaurav Kapoor during his YouTube show "Breakfast with Champions".
"He's left his passport also a few times. It was really difficult retrieving it. The logistical manager always asks, 'Does Rohit Sharma have all his stuff?'. Once he gets a yes from Rohit then only does the bus departs."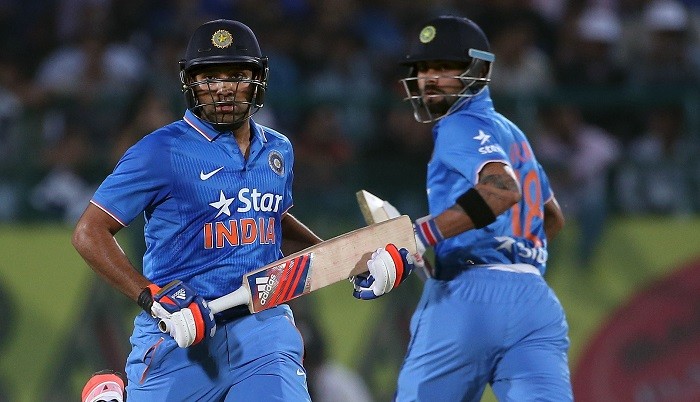 Rohit is funny too
Cricket is a team game, and each and every side need their bit of humour. It is humorous characters in the dressing room, which makes players more relaxed, and also helps people around them calm with their humour.
Rohit, as per Kohli, is funny too, as the India captain explains, "Rohit Sharma is actually one of the funniest people you will ever come across. If he has to address some issue, he will do so in his typical 'tapori' (Mumbai Street lingo) style, like if I have to say, there's a lot of traffic in Lokhandwala."
"He'll say, 'There's a lot of this over there'. Then we wait... five seconds, 10 seconds...'But it's very this, man'. Basically, it is up to you to understand. I have said what I had to now it's up to you and how sharp your brain is...I'm, not going to explain what I'm talking about'."