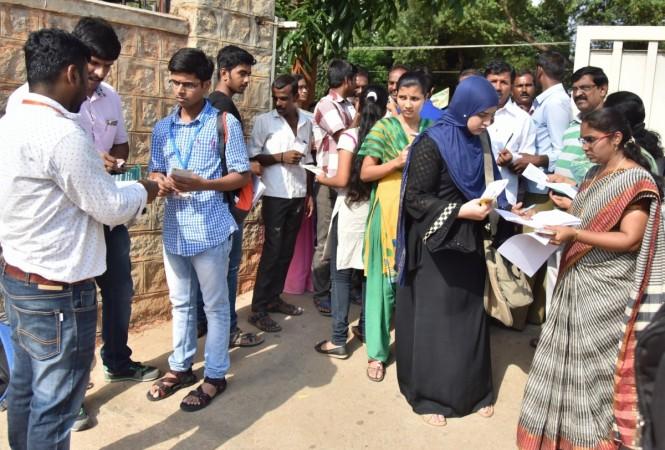 A National Eligiblity-cum-Entrance Test (NEET) applicant from Kerala's Palakkad has alleged that she faced sexual harassment inside the examination venue May 6. The girl has alleged that she was made to remove her bra and that the invigilator stared at her inappropriately while she wrote the exam.
The student has filed a police complaint against the external observer.
The student had gone to Lion's school at Koppam, in Kerala's Palakkad district, to answer NEET, which is conducted by Central Board of Secondary Education. The applicant said that the authorities stationed outside the exam hall asked her to take off her innerwear as the hooks of the bra had set off the metal detector.
The girl said that she was not comfortable writing the medical entrance test as the male external observer kept staring at her 'inappropriately" causing her mental stress.
"The invigilator came and stood before her several times. He did not look at her face... but at her chest. she tried to cover herself with the question paper," PTI quoted the girl's sister as saying.
"My sister was mentally tensed. The invigilator came near her two to three times... she found it difficult to write the exam properly, she was uncomfortable," she added.
Meanwhile, the police is investigating the incident and is also trying to reach out to students who had also appeared for the test in the same school. "A case was registered under section 509 (eve-teasing by word, gesture or act intended to insult the modesty of a woman) of the Indian Penal Code.
"We are trying to speak to more witnesses who appeared for the test in the school. We are trying to get the list of other students who wrote the test in this school," the sources said.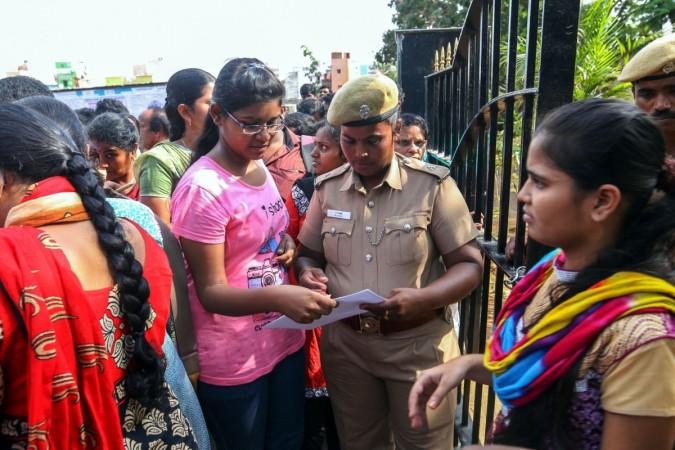 However, Tarun Kumar, the CBSE's regional officer in Palakkad has said that they have not received any complaint in connection to this case. "We are enquiring and a report is expected by next week," said Kumar.
In 2017, a female candidate, who had appeared for the NEET from the Kannur center in Kerala, had alleged that she was asked to remove her bra before taking the examination. Several students too had to face harassment in the hands of the authorities and were left baffled by the bizarre dress code.
To avoid a similar situation, the CBSE had issued the rules regarding the dress of the candidates 15 days in advance while releasing the admit card In April.