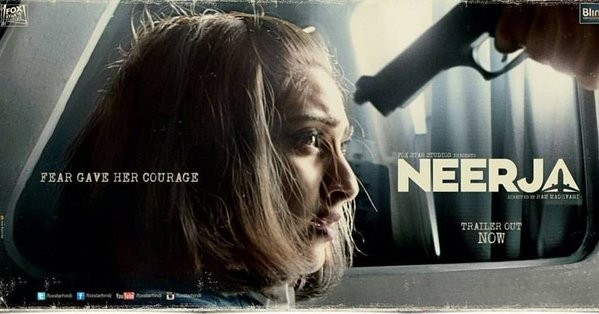 Sonam Kapoor-starrer "Neerja" is a story one cannot miss this week, critics say. The film, which was released in the Gulf region Thursday, has opened to rave reviews from critics.
"Neerja" is a film based on the real-life story of flight attendant Neerja Bhanot, who sacrificed her life to save the passengers of the hijacked Pan Am Flight 73. The film, directed by Ram Madhvani, features Sonam as Neerja, Shabana Azmi as her mother Rama and Shekhar Ravjiani as her love interest.
The film has already received appreciation from Bollywood celebrities, and now critics are showering praise on it. Madhvani's film is an engaging story with powerful performances by some of the star cast, especially Shabana. The film has an engaging first half, but it drags a bit in the second half.
But overall, the story of Neerja Bhanot cannot be missed, critics have said.
"Neerja" special screening | Arvind Kejriwal watches "Neerja"

Read the reviews of "Neerja" here:
Manjusha Radhakrishnan of Gulf News said: "Watch this if you are looking for an engaging film about love, extraordinary bravery and honour. But keep the tissues nearby. You will need them."
Lokesh Dharmani of Masala.com said: "The film does have a couple of flaws. It tends to get a bit slow and manipulative in between. But these are small hiccups in a film that besides telling an inspiring, fearless story briefly comments on the need to bring up our daughters as fearlessly as we bring up our sons. Shabana Azmi nails it in that last scene."
Sneha May Francis of Emirates 24/7 said: "Every moment is crucial, and Ram keeps the pulse intact, never allowing us to twitch or yawn.
"With a story that's already celebrated, it's notable how writer Saiwyn Quadras brings thrill and menace to those crucial hours, as lives are locked down and tortured."
Watch Kamaal R Khan's review below: