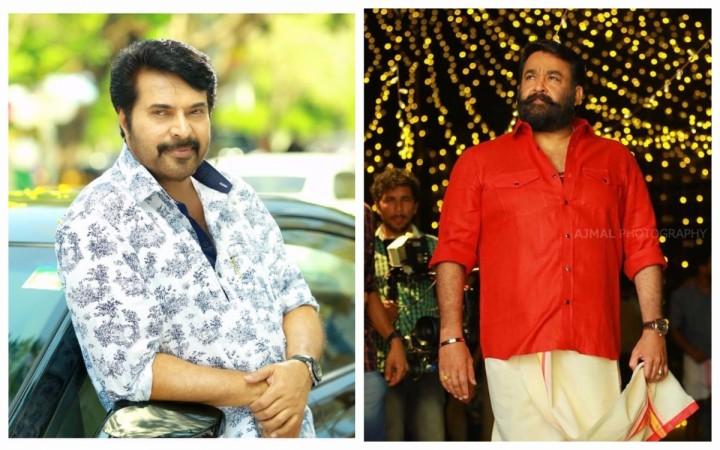 This Eid will usher a festive season in Mollywood as Megastars Mammootty and Mohanlal's films, Abrahiminte Santhathikal and Neerali are expected to hit theatres in June second week.
After the B.Unnikrishnana directorial Villain, we will see Mohanlal's character in Neerali. A trailer of the film was released on May 21, which was also Mohanlal's birthday.
In Neerali, Mohanlal stars as Sunny George, a middle aged man on a road trip. He gets caught in one dangerous situation after another while racing against time to reach his pregnant wife. The film additionally stars Parvati Nair and Dileesh Pothan. Produced by Santhosh T Kuruvilla, and shot by noted cinematographer Santosh Thundiyil, Neerali is Mohanlal's first film to release in 2018. His other film Odiyan is still in the production stage.
Mammootty last appeared in the movie Uncle, which hit theaters in April. And, now his fans are eaerly awaiting the release of his latest movie Abrahiminte Santhathikal, directed by Shaji Padoor. Mammootty yet again appears in the role of a police officer in this movie.
The veteran actor recently shared the official posters of the movie, which went viral on social media. Three days ago, a video song from the movie was shared by the filmmakers and it has already begun trending on music charts. Despite the fact that the film expected to release in June, no official confirmation has been made yet.
The newly released posters of Mamootty's film have gotten a record number of views on Facebook.
The other expected Eid releases:
Jayasurya-Ranjith Sankar team's Njan Marykutty is another film, which will hit the theatre in this coming Eid season. The release dates of movies like Theevandi and Ranam are yet to be officially announced. In the meantime, Rajinikanth's Kaala will also to hit the theatres on June 07, 2018