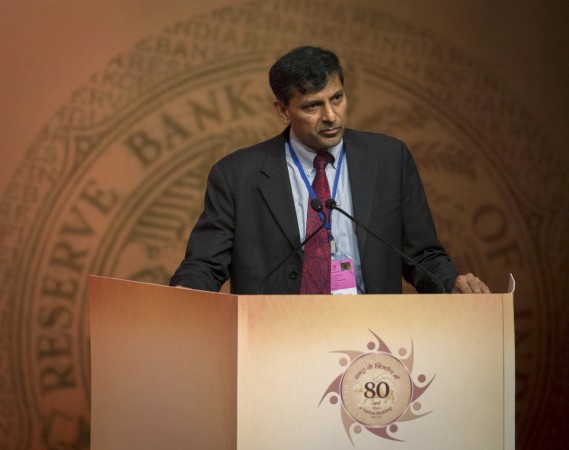 The National Payments Corporation of India Ltd (NPCI) Monday launched the Unified Payment Interface (UPI), which would allow users to transfer and receive money from various banks with just one click, thus doing away with the two-part authentication.
Additionally, the UPI platform will allow only a single identification process as against the requirement of many details such as bank account number, IFSC code, email id and so on, the DNA reported.
Speaking at the launch event, RBI Governor Raghuram Rajan said that India has the most sophisticated public payment system infrastructure in the world, making it easily accessible for every individual entering the country's banking system.
However, he added this became possible on account of a specialised digital payment system and new banking infrastructure such as the niche banks.
The RBI licensed 10 payment banks and 10 small finance banks over the last few years. According to the governor, the new and the old (private and state owned banks) with their initiatives have revolutionised banking. "There is collaboration in this revolution but there is also immense competition and the winner is the customer," he was quoted by the Mint.
Hoping the ease of payment will also extend to savings and buying of other financial products, Rajan commended the seamless single chain that customers, merchants, service providers, payment operators and banks have all come to form. The task now at hand is "to improve grievance redressal process for customers. To protect the system from security breaches and fraudulent transactions," he added.
On an issue that concerns RBI the most, the governor said the central banks' focus, however, is on the inclusion of people without a smartphone or even access to the digitalised system of payments.
He said the RBI will pursue its stance of being informed and adaptive: to form regulation without too many limitations. This, he argued, was important for the innovative spirits to be unlocked in the country.
"We are taking a bet on payment banks. PayTm is an innovative firm and innovative firms are not always comfortable with the regulators. But we want to see where they push the system and so they have a payments bank licence. We are looking at these telecom companies and these start-ups and figure out as we go. Then we would know what more structure that we have to put on the system," Rajan told the Economic Times.
The daily reported his other innovative moves as interest rate futures and a new liquidity framework, apart from the roll out of payment banks.