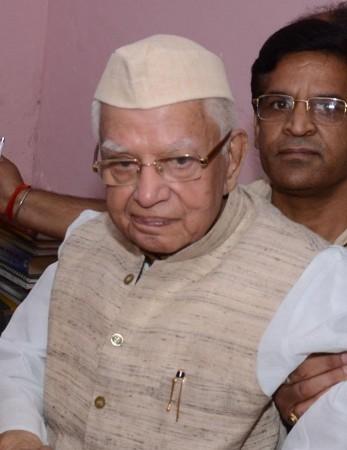 Former Uttar Pradesh and Uttarakhand Chief Minister ND Tiwari passed away on Thursday at Max hospital in Saket, Delhi. It was his 93rd birthday today.
Tiwari was born on October 18, 1925. He was the chief minister of Uttar Pradesh three times and the chief minister of Uttarakhand once. Hw was the only Indian to have served as the chief minister for two states.
From 1986 to1987, Tiwari had also served in Prime Minister Rajiv Gandhi's government as Minister for External Affairs.
Tiwari also served as the governor of Karnataka.
Before becoming the chief minister of Uttarakhand, Tiwari joined the Bharatiya Janata Party.
Tiwari died after a prolonged illness.
On September 20, 2017, Tiwari was admitted at a hospital in Saket after suffering from a brain stroke. Times of India reports that he was in the ICU till October 12 and then moved to a private room in the hospital.
Prime Minister Narendra Modi expressed his condolences to Tiwari's family. He tweeted that his thoughts and prayers are with Tiwari's family.