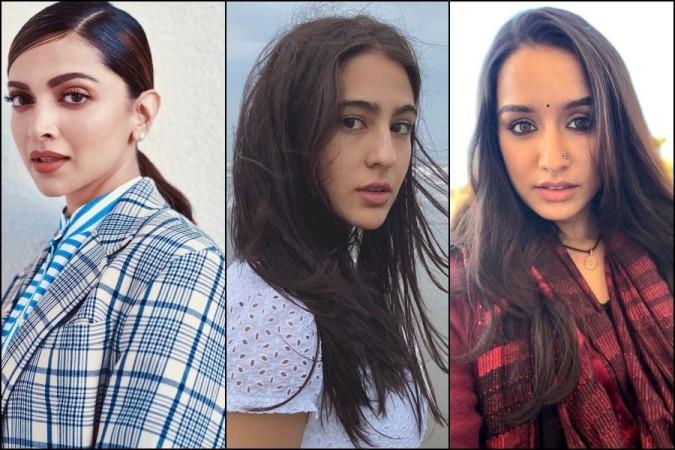 Bollywood actors Deepika Padukone, Shraddha Kapoor and Sara Ali Khan were questioned at the Narcotics Control Bureau (NCB) office in Mumbai on Saturday. All the three actors left the NCB office in the evening after recording statements in the drugs probe linked to the Sushant Singh Rajput death case.
NCB Deputy DG (Southwest Region), Mutha Ashok Jain addressed the media on later Saturday evening after the interrogation by the central agency ended. The official didn't mince his words and only stated facts. He refused to divulge details of the interrogation conducted throughout the day, claiming that the review will be produced before the Honourable court on Sunday.
Here are some crucial points that he spoke
Ashok Jain said: "We have recorded four people's statements Karishma Prakash, Sara Sultan, Deepika Padukone & Shraddha Kapoor".
Kshitij Prasad arrested
Kshitij Prasad has been placed under arrest after questioning. I can't disclose anything as it a part of our investigation. The evidence will be produced before the Honourable court on Sunday. We can't reveal anything as of now as the investigation is on. We have made a lot of recoveries. We will review and plan the future course of action.
Karan Johar's infamous party held in 2019
The NCB official also clarified that the ongoing probe into Bollywood's drug nexus has no connection to Shiromani Akali Dal (SAD) leader Manjinder Singh Sirsa's complaint about the alleged drug party hosted by filmmaker Karan Johar at his residence in 2019.
Will Deepika, Sara and Shraddha be summoned again?
No fresh summon has been issued today. Can't divulge anything as everything will be placed before the Honourable court.
Lastly, he said that about 18 people had been arrested in this case, and many have been interrogated as well.
Watch the video below:
Mumbai Police warns media person for chasing the vehicles of actors called for investigating at NCB.
Meanwhile, the Mumbai Police have warned of actions against media-persons chasing the vehicles of those who have been called for questioning at the NCB.
Sangramsinh Nishandar, deputy commissioner of police, zone 1 said, "Many media channels were found chasing those who have been called for questioning. Those chasing vehicles are putting their lives and lives of common people on roads at risk, and hence we will be taking actions against the driver, and vehicles will also be seized."
Watch:
For the unversed, actor Deepika Padukone was questioned by the NCB at the office. Padukone was also confronted with her manager Karishma Prakash during questioning. Shraddha Kapoor reached the NCB office around noon, and Sara Ali Khan went an hour later.
As per the officials, Sara's statement was recorded for around four and a half hours. She left the NCB office around 5.30 pm. Shraddha left around 5.55 pm, after nearly six hours.
Sara Ali Khan and Shraddha Kapoor have worked with Sushant Singh Rajput in the past.