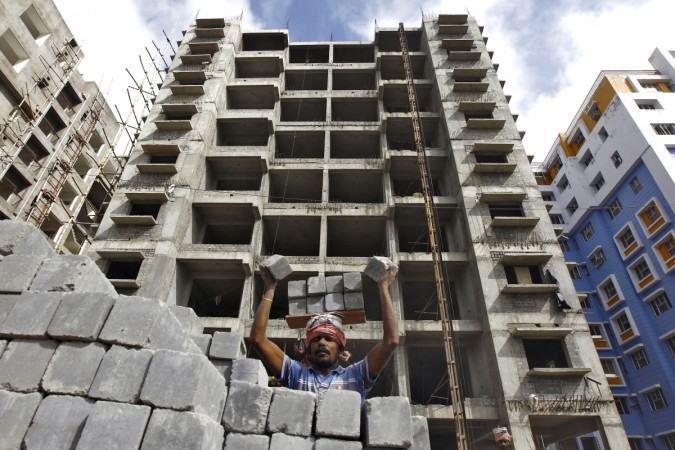 The liquidity crisis in the non-banking financial (NBFC) sector has been creating a multiplier effect in the Indian economy for a while now. According to the half-yearly India Real Estate report by property consultancy firm Knight Frank India, the sales in the real estate sector grew only at 6 percent. The real estate sector is witnessing a slower growth rate even after 76 percent higher home launches against the previous year as cash crunch in the latter part of the calendar year crippled the sustained recovery of sales.
Notably, the surge in home launches witnessed in the early part of this year came after the shock in 2017 after the demonetization. In the first six months of this year, 1,82,207 units were launched across eight cites including Mumbai, Bengaluru and the National Capital Region (NCR), out of which nearly 60 percent were priced below ₹50 lakh.
Financial daily, Mint reported that Mumbai reported the steepest growth of 220 percent thanks to successful implementation of real estate law and Supreme Court allowing resumption of construction in the financial capital, reversing a Bombay high court order which had banned the construction due to lack of dumping ground. Pune was the second city after Mumbai that witnessed a healthy 157 percent growth.
Markets will remain in a cautious mode
Despite a strong start in the 2018, sales of new units failed to pick up pace due to the huge liquidity crunch in the non-banking financial companies (NBFCs). For the year 2018, home sales jumped 6 percent to 242,328 units, supported by huge demand for affordable and mid income homes. Bengaluru registered the steepest sales growth of 27 percent, followed by NCR where the sales grew by 8 percent.
According to the industry experts, the effect of NBFC crisis would remain for next few quarters in both demand and supply. Shishir Baijal, chairman and managing director, Knight Frank, said: "Markets will remain in a cautious mode because of the upcoming general elections and the after-effects of NBFC crisis through most of the first half of 2019. On the positive side, the anticipated downward revision of GST (goods and services tax) on under-construction houses should provide a boost to the buyer sentiment."