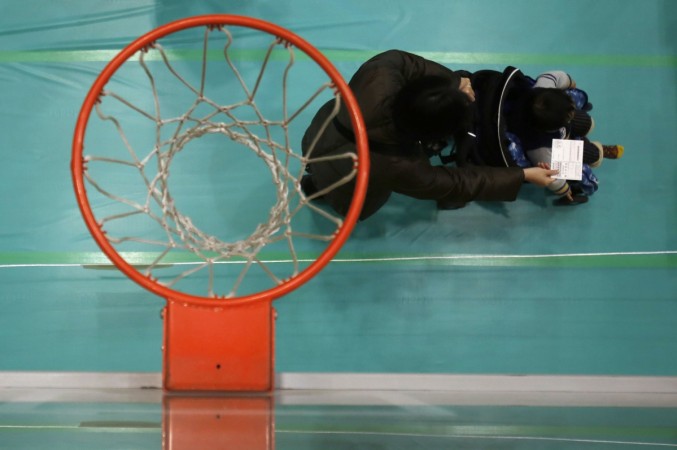 While the NBA is preparing for a busy All-Star weekend ahead, basketball fans around the world received some bad news with 13-year NBA veteran, Anthony Mason said to be in critical condition after suffering a heart attack on Wednesday.
The star player during the 90s is said to be fighting for his life. He has also undergone four surgeries.
Anthony Mason may be widely remembered as a New York Knicks and Charlotte Hornets star, but the American also represented a number of other teams in the NBA, such as the New Jersey Nets, Milwaukee Bucks, Denver Nuggets and Miami Heat.
Well known NBA writer, Peter Vescey, has been providing some important and latest information regarding the condition of Mason via Twitter.
It was one of his first tweets, which grabbed the world's attention, and people then began to grasp the graveness of the situation.
Sickened 2 report, ex-Knick Anthony Mason fighting 4 life. Congestive heart failure, heart attack, 4 surgeries, last one 9 hrs. Sons by side

— Peter Vecsey (@PeterVecsey1) February 11, 2015
Anthony Mason is 48. His mother, Mary will be 90 tomorrow...

— Peter Vecsey (@PeterVecsey1) February 11, 2015
Mason, 350 lbs, had heart issue 4 yr. Was on 2d fl of hosp taking test when attack occurred. Surgery was on 3. Very lucky not on 1, I'm told

— Peter Vecsey (@PeterVecsey1) February 12, 2015
Should Anthony Mason pull through, I'm told he'll need a heart transplant. Charles Oakley may be lone person with one big enough...

— Peter Vecsey (@PeterVecsey1) February 12, 2015
Mason has created wonderful memories in the NBA as he represented Hornets and Knicks for three and five seasons respectively.
Though, there was no official statement from New York Knicks, the franchise posted a message on their official Twitter account.
Our thoughts and prayers are with Anthony Mason and his family. #Knicks

— NBA New York Knicks (@nyknicks) February 11, 2015
The 6ft, 250 lb forward was first drafted by the Portland Trailblazers during the 1998 NBA Draft, but his time there was cut shortly afterwards and he joined a basketball club in Turkey. So, it was during the 1989-90 season that he made his NBA debut for New Jersey Nets.
Mason also featured in the All-Star team of 2001.
The big name of the NBA was known for his defensive prowess. Being a forward, he was a huge asset in not only collecting big rebounds, but also scoring points for the teams that he played for.
His NBA career stats read: 9656 points, 7279 rebounds and 2963 assists.
Mason is fondly remembered for his stint with the Knicks, where he, Patrick Ewing and Charles Oakley formed a strong forward line in the NBA.
But, it was with Hornets where he came up with some big points, as he averaged 16.2, 12.8 and 11.6 points respectively in his three-season stay.