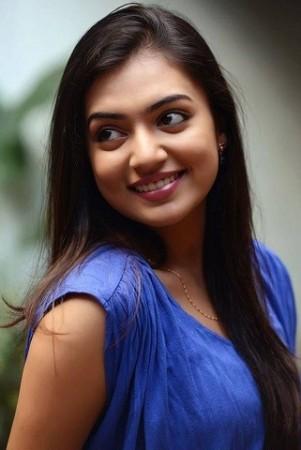 South actress Nazriya Nazim and Malayalam film industry's hot and happening star Fahadh Faasil got officially engaged in Trivandrum on Saturday, in a traditional Muslim ceremony.
The engagement function was attended by more than 300 family members of the actors, according to The Times of India.
Nazriya looked gorgeous in a peach and yellow sharara, along with a necklace and earrings, while Fahadh looked handsome in a green suit pathani.
The media was not allowed to attend the ceremony but the couple apologised for it later.
"I have a new family now. So, it will be family first for me and then cinema," said Nazriya after the ceremony, according to TOI.
Earlier in January, Nazriya took to Facebook to announce that she was engaged to Fahadh, and things have become official now.
"Friends.. I have got engaged with Fahadh Faasil. Thanks for all your wishes," Nazriya had posted on her Facebook page on 20 January.
Fahadh had also expressed his love for Nazriya, on his Facebook page. "Hello all, just woke up as I was shooting late. YES I am getting engaged to Nazriya. Marrying me is the biggest risk, gamble and sacrifice a girl will have to do with her life. And finally I met this girl who wanted to take the chance and give me a home. My family loved her, hence I got chatting with her and I fell in love with her. I am taking the big step here fellows, and much to my surprise I have agreed to a traditional wedding. I swear this girl has changed me. She is magic. I am overwhelmed by the love, support, thoughts and wishes you guys have shared this morning. I promise to love nazriya and take care of her till death and beyond," read his post.
The couple will get married on 21 August in Trivandrum, and a reception will be held on 24 August at Fahadh's hometown in Alleppey.
Check out the engagement pictures of Nazriya and Fahadh here:
Engagement picture of #FahadhFaasil - #NazriyaNazim pic.twitter.com/6NscmeXS9s

— ❤ Çhăřmìňg ÃMMú ❤️ (@swetha_ammu) February 8, 2014
#FahadhFaasil #NazriyaNazim Engagement pic pic.twitter.com/InAOitOfgf

— нαяιsн (@harishkrishr) February 8, 2014