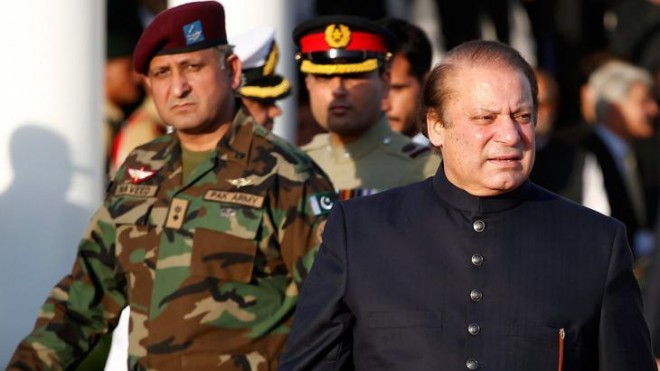 Pakistan Prime Minister Nawaz Sharif held a telephonic conversation with General Raheel Sharif on Wednesday ahead of his speech at the United Nations General Assembly (UNGA). Sharif is expected to strongly raise the Kashmir issue and may offer proposals on how the issue can be tackled.
However, there are also signs that he may go soft on the issue considering the recent heightened tensions between India and Pakistan after the terrorist attack on an Indian Army camp in Uri.
Four heavily-armed jihadi militants from Pakistan entered the camp in Uri on Sunday and opened fire on the soldiers sleeping in the camp. The assault resulted in the death of 18 soldiers, and many are still in a critical state. Shortly after the incident, a meeting was called and Prime Minister Narendra Modi was briefed about the attack. The meeting concluded with the decision that India would isolate Pakistan on international forums.
An official from the Pakistan Prime Minsiter's office said that Sharif and the army chief on Tuesday night discussed Pakistan's strained relations with India after the Uri attack and the current situation in Kashmir. The official said that Sharif might take a balanced approach in his UN speech.
"The prime minister might strike a balance in his speech. He would talk about the Indian atrocities in Kashmir but also would be conciliatory to end tension," the official said.
Reports state that Sharif may also offer proposals to address the Kashmir issue and may emphasise on implementing UN resolutions on the issue. He could also push for the international community to take a mediatory role on the Kashmir issue.
The telephonic conversation between the two was their first contact ever since the terrorist attacks in Jammu and Kashmir. According to reports from Geo TV, the conversation between the Pakistan PM and General Sharif indicates that the strain between India-Pakistan relations have deepened.