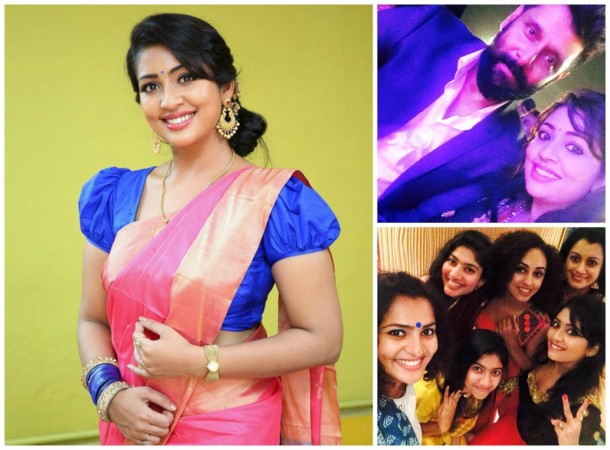 Malayalam actress Navya Nair's dance performance during the Asianet Film Awards 2016 made her the subject of jokes on social media Sunday, Feb. 21.
Troll messages against the actress started doing the rounds of social media soon after her performance during the award show was aired Saturday night on Asianet. The actress was heavily criticised for her heavy make-up, and even compared to actor Salim Kumar's Dance Master Vikram aka Michael Jackson avatar in the comedy entertainer "Chathikkatha Chanthu."
Also read: Mohanlal being trolled for his Lalettan@36 show
However, soon after social media users started trolling her, the actress came forward admitting her heavy and odd make-up for the award show was a huge mistake, and apologised for disappointing her fans. Navya even said she doesn't want to blame the make-up artist as mistakes happen some days. "Dear friends , I got n number of personal messages reg Asianet film awards make up.. So I shud reply in common.. The make up was too heavy and odd.. I know that it was quite depressing for those who love me .. Mistake is a mistake , can only say tat , btr the next time .. Sry to dissappoint.. Don't want to blame the make up artist , some days r like tat alleeee, (sic)" the actress posted on her Facebook page on Sunday.
This is how Vikram reacted when a fan approached him during Asianet Film Awards 2016 [VIDEO]
After seeing her Facebook post, many of her fans came forward supporting the actress and applauding her dance performance. Watch Navya's dance video HERE.
Meanwhile, the organisers of the award show are also being criticised for honouring and pleasing almost all the actors under various categories like best actor, popular actor, supporting actor and the lifetime achievement award. And there were troll messages for this as well.
Check out some of the troll messages here: