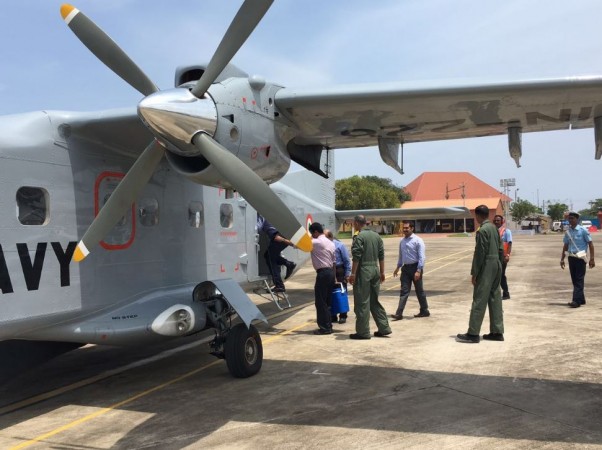 The Indian Navy has helped give a new lease of life to a Kochi woman.
On Wednesday morning, a naval air ambulance transported the heart of a 15-year old brain dead patient from Thiruvananthapuram to Kochi.
On Saturday, Vishal, a class ten student met with an accident. By Monday, doctors declared him to be brain dead. Following his family's consent, Vishal's heart was harvested and airlifted by the Indian Naval Dornier aircraft. It was transported 200 kilometres from Thiruvananthapuram to Kochi, NDTV reported.
On Monday, the Ernakulum district collector forwarded a request to the Southern Naval Command headquarters for transporting the harvested heart from Thiruvananthapuram to Kochi via air. Four doctors of Lesie Hospital were airlifted by the Dornier at around 6.30 am on Wednesday.
In Kochi, the recipient, a 27-year old woman named Sandhya was suffering from a rare disease, requiring a new heart.
"The aircraft landed at Thiruvananthapuram Airport at 07:15 am after which the medical team proceeded to Medical College Hospital, Trivandrum. The team of doctors harvested the heart of a brain dead boy and reached Thiruvananthapuram airport at 12:15 pm. The medical team along with the harvested heart returned to INS Garuda, Kochi at around 01:00 pm by the same Dornier. The medical team along with the harvested heart returned to Lisie Hospital for the heart transplant, by their ambulance, which was positioned at INS Garuda," the Indian navy said.
Sandhya underwent the heart surgery on Wednesday.
Harvested heart fm Trivandrum airlifted 2 Kochi alongwith 4 Docs & eqpt by IN. @SpokespersonMoD #Aid2Civil Auth pic.twitter.com/c2ndkTnj75

— SpokespersonNavy (@indiannavy) July 19, 2016