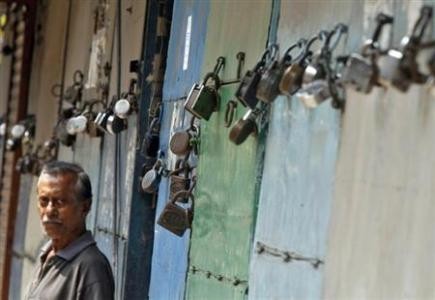 The 48-hour nationwide strike began on a tragic note after a trade union leader was killed in Ambala, Haryana, early Wednesday.
The leader, a Haryana Roadways employee, died at a roadways depot after he was hit by a bus when he tried to stop district administration officials from allowing the service to resume during the strike, CNN-IBN reported.
The incident happened at around 4 am when Narendra Singh tried to stop the bus from plying after which chaos broke out, Inder Singh Bhadana, district president, Haryana Roadways Workers Union's said.
According to Bhadana, the officials were forcibly trying to run the bus which subsequently crushed Singh killing him at the depot.
All India Trade Union Congress (AITUC) General Secretary Gurudas Dasgupta said the trade union leader was stabbed adding that the strike would continue despite the union leader's death.
"Narender Singh, the treasurer of an AITUC union was stabbed to death near the Ambala bus stand by some miscreants who wanted to take out buses from the depot despite the strike," Dasgupta said, according to PTI.
The strike was called by 11 registered trade unions across the country to protest against the UPA government's "anti-people" policies.
Several other central organizations including Bhartiya Majdoor Sangh (BMS), Indian Trade Union Congress (INTUC), AITUC, Hind Mazdoor Sabha (HMS), Centre of Indian Trade Unions (CITU) and All India United Trade Union Centre (AIUTUC) are also participating in the two-day nationwide bandh.
The bandh will disrupt normalcy in the country as several sectors like banking, transport, power and telecom have gone on strike.