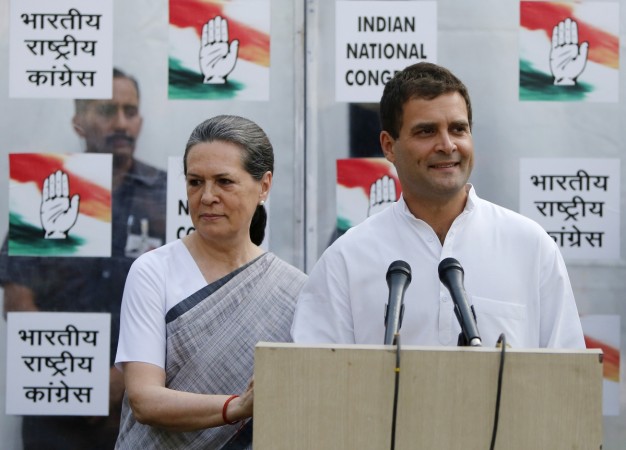 Congress president Rahul Gandhi and Sonia Gandhi have reportedly evaded taxes of around Rs 100 crore. The tax liability is related to the National Herald case in which both of them are also facing criminal proceedings.
According to the Income Tax department, Rahul Gandhi had filed a return declaring an income of Rs 68.12 lakh for the assessment year 2011-2012, which was pegged at Rs 155.4 crore and Rs 155 core by the mother-son duo on the same year.
As per the AO, more than Rs 300 crore of their income "escaped" and their tax liability is nearly Rs 100 crore. Also, the income of Congress leader Oscar Fernandes was found to be Rs 48.93 crore, as per the reassessment order.
The Supreme Court is hearing an appeal against the reopening of the tax assessments of the Gandhi's and former finance minister P Chidambaram is appearing for Sonia Gandhi.
Chidambaram challenged the reassessment before a bench headed by Justice AK Sikri. He said that Sonia was manipulated of tax liability amounting to Rs 44 crore after reassessing her income.
He said that assessing officers from the IT department came to the conclusion that Rs 141 crore of her income relating to Associated Journals Limited (AJL) "escaped" as she did not declare it in filing her return.
Rahul Gandhi is also facing a tax liability amounting to the same.
He also said that the IT department lacks common sense as they concluded that Sonia had an escaped income of Rs 141 crore in exchange of 1,900 shares in a Non-profitable Organisation - Young Indian (YI).
The NGO, Young Indian, which was incorporated in 2010 with a capital of Rs 50 lakh, had allegedly acquired most of the shares of AJL, which was running the National Herald newspaper.
According to the allegations, it was assessed that Rahul Gandhi's shares in YI would lead him to have an income of Rs 154 crore and not about Rs 68 lakhs.
It has already issued a demand notice for Rs 249.15 crore to YI for the assessment year 2011-12.