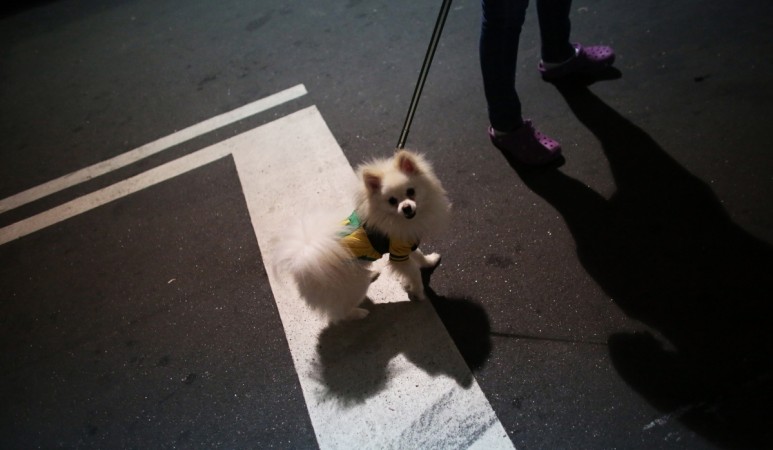 Coming straight from the Kennel club of Philadelphia and celebrating America's one-of-a-kind craze and fascination with human's 'best friend', 'The National Dog Show' is set to return for the 13th year as Thanksgiving Day special program.
The popular NBC show hosted by actor, author and Broadway star John O'Hurley, will feature over 2000 of the nation's leading canines from over 170 breeds in the most sought-after two-hour live event. The Thanksgiving special show will include the world's largest, smallest and most exotic breeds of dogs, according to NBC.
Two new breeds will be wagging their tails in the hopes of becoming 2014's top dog along with numerous others strutting their way alongside in the show that attracts massive American attention.
There will be two new additions to the American Kennel Club Registry making their major event debut on the special Thanksgiving Day show, which will immediately follow the Macy's Thanksgiving Day Parade.
One of the new breeds is called the 'Coton de Tulear', developed by natural selection in Madagascar with the defining features of Conton's 'cottony texture', rectangular silhouette and convex top-line, reports local channel WFMJ.com.
The other canine to be seen for the first time will be the 'Wirehaired Vizsla, developed by hunters and falconers with the dominating features of a sturdy, versatile hunting dog able to stand the harsh treatments of winters, forests and waters.
"Twelve years of doing this holiday special has given my family a wealth of knowledge about God's great creatures and I am not shy about letting everyone know that the National Dog Show is my favorite day of the year," O'Hurley said in a press release. "And when I see a dog on any street in America, it will always give me a little wink of recognition. It has become a treasured Thanksgiving Day tradition, nearly as old as my hair."
'The National Dog Show Presented by Purina' is slated for a noon broadcast, all time zones on Thanksgiving Day, 27 November 2014. The event actually took place from Saturday, 15 November through Sunday, 16 November but won't be broadcast to the public until Thursday.
David Frei will provide expert commentary as Mary Carillo will be heard with an adept sideline reporting for this ultimate canine program.
Online free live streaming video is available through NBC Sports' Live Extra service. One can also plug the television provider information into Hulu for live streaming. Additionally, NBC will present a repeat telecast on Saturday at 8pm ET.