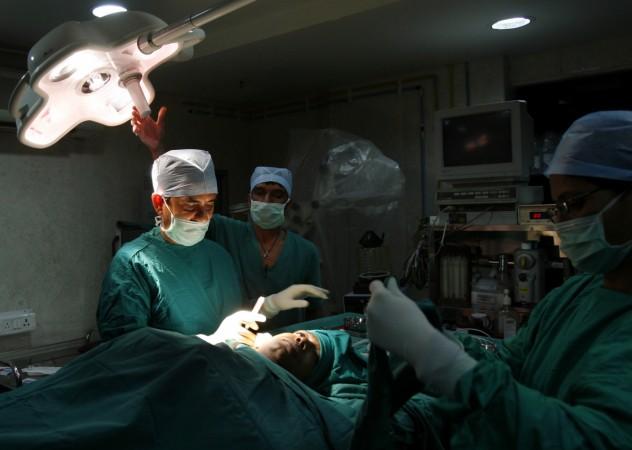 Happy National Doctors Day 2015!
Doctors are God's helpers who have the mighty hands that can save the lives of many.
To honour the contributions of Dr Bidhan Chandra Roy, a physician and the former West Bengal Chief Minister, Indians observe National Doctors day on 1 July.
He was born in 1882 and died on the same day in 1962. The legendary physician was also honoured with the Bharat Ratna in 1961.
The national day is now observed all over the country to thank doctors and to show their importance in our day to day lives.
However, the special day for doctors is celebrated in different dates in other parts of the world.
On this National Doctors day, share some inspirational quotes to thank doctors, for helping the lives of many.
Check out some Doctors day greetings HERE
Check out some inspirational quotes, wishes and messages to share with doctors below:
It is not the healthy who need a doctor, but the sick. I have not come to call the righteous, but sinners to repentance. - Jesus Christ
Tenderness and kindness are not signs of weakness and despair, but manifestations of strength and resolution. -- Gibran Khalil Gibran (Lebanese-American artist, poet)
When there are tears, you are a shoulder.
When there is pain, you are a medicine.
When there is a tragedy, you are a hope.
Happy Doctor's Day.
Not many people have a chance to say they have as great of a doctor as I do. Thank you for everything you've done for me and I'm so happy I've found a doctor like you.
I don't think many people can say that they have the best doctor in their world. I can say that with complete confidence. Thank you!
You're such a wonderful doctor and you always make me feel so safe. Thank you for being the best doctor for me.
Thank you for being so much more than I ever would have thought I could find in a doctor. You're an amazing person and you've made such a difference in my life and I will be forever grateful to you.
Each patient carries his own doctor inside him. ― Norman Cousins, Anatomy of an Illness
The doctor sees all the weakness of mankind; the lawyer all the wickedness, the theologian all the stupidity. - Arthur Schopenhauer
When I was born I was so ugly the doctor slapped my mother. - Rodney Dangerfield
Credits: quotes4u, brainyquote