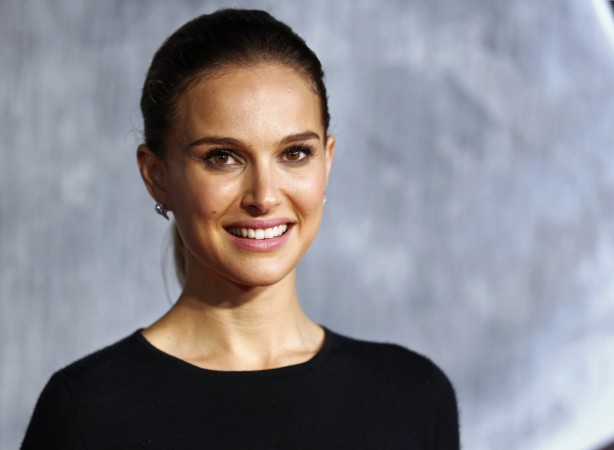 "Black Swan" actress Natalie Portman is in early talks to join the cast of Universal's Steve Jobs movie.
The 33-year-old star will be seen alongside Michael Fassbender, who will play the role of Steve Jobs, in the film based on the life of the Apple co-founder.
Portman and Fassbender were to work together on another project, "Jane Got a Hun", but the "X-Men" actor-director Lynne Ramsay left the film. The role for which Portman is being considered is however not clear yet.
There are speculations that Jessica Castain and Seth Rogen will also be part of the movie. The "Zero Dark Thirty" actress also met with director Danny Boyle for the female lead role. Rogen has reportedly been considered for playing the part of Apple co-founder Steve Wozniak.
Sony Pictures had acquired the rights to make the biopic after Jobs' death, but dropped it recently. Universal expressed interest and picked up the feature on Monday, Deadline reports.
Before Fassbender committed to play Jobs in the movie, Christian Bale and Leonardo DiCaprio were considered for it. But, both the actors decided against it. Bale said that his decision came "after much deliberation and conflicting feelings," Entertainmentwise reports.
The Aaron Sorkin-scripted flick has been adapted from Walter Isaacson's best-selling biography of the tech genius. The book's name is "Steve Jobs".
The film is being produced by Scott Rudin, Christian Colson, Mark Gordon and Guymon Casady.
Portman has been quite busy of late. The actress, who has taken to filmmaking now, is currently prepping for the release of her feature debut "A Tale Of Love And Darkness". She is also a producer on Burr Steers' Jane Austen/undead mash-up "Pride And Prejudice And Zombies". She is also starring in Gavin O'Connor's upcoming "Jane Got A Gun" and a pair of Terrence Malick pictures
It is based on the book written by famous Israeli author Amos Oz's memoir. Portman has also starred in the project. She is a producer on Burr Steers' Jane Austen/undead mash-up Pride And Prejudice And Zombies and stars in Gavin O'Connor's upcoming "Jane Got A Gun".