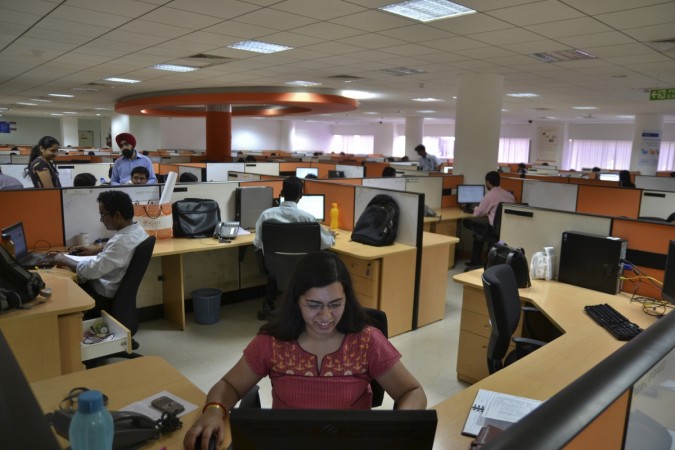 IT industry body Nasscom has cut its growth estimate for software services to 10 percent to 12 percent range for the next fiscal year amid growing macroeconomic uncertainty and currency fluctuations.
Earlier, Nasscom had projected the growth to be in the range of 12 percent to 14 percent for the fiscal year 2016-2017.
So far this fiscal, the Indian IT industry's growth has "just managed" to reach the lower end of the revenue guidance, posting 12.3% increase in software service exports, The Economic Times reported.
Overall, the domestic IT industry has added two lakh employees in the current fiscal year, taking the total number of employees in the industry to 3.7 million, according to Nasscom. The industry body expects IT companies to recruit employees in similar numbers in the next fiscal year.
However, growth concerns in the US on account of a sharp fall in crude oil prices and worries over a high volatility in Chinese markets are expected to pose significant risks for the IT industry going forward.
Last month, Infosys, India's second largest IT firm, had raised its annual revenue guidance to 12.8 percent to 13.2 percent for 2015-2016 compared to the earlier estimate of 8.9 percent to 9.3 percent in constant currency terms, even as it peers struggle to meet their revenue estimates.
Tata Consultancy Services (TCS), India's largest IT firm, posted a 14.19 percent rise in its net profit to Rs 6,083 crore for the December quarter, but its revenue growth failed to meet analysts' expectations for the sixth consecutive quarter.
Industry watchers attribute the slowdown in growth to a slew of factors including reduced IT spending by top clients such as General Electric and Citigroup, changing IT landscape and impact from cross-currency fluctuations over the past one year.
Nasscom had estimated IT firms would be burdened by an extra $400 million per year due to an increase in work visa fee in the US.