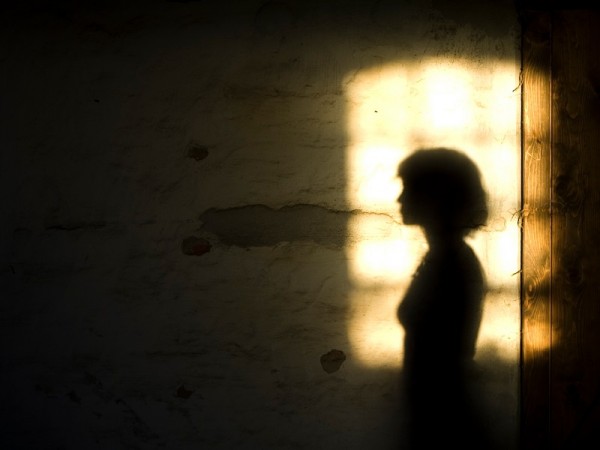 Protestors from the Maratha community torched government buses and vehicles with stickers of Dalit parties after a five-year-old girl was allegedly raped by a 15-year-old Dalit boy in Maharashtra's Nashik district on Saturday. The police blocked all mobile internet services as tension aggravated in the city.
Traffic at Vilholi on the Mumbai-Agra highway came to a halt for eight hours as locals torched around nine state transport buses and three vehicles, including a police van, at around 10.30 am. Three police cars and a motorcycle were also set on fire, while 20 policemen were injured at Talegaon phata when Maharashtra's Water Resources Minister Girish Mahajan visited the victim's residence.
The mob also pelted stones at the minister's convoy and attacked Nashik Inspector General of Police Vinaykumar Choube's car. The villagers protested on the streets after Mahajan said that it was a case of "attempt to rape" and not rape. Mahajan is also the guardian minister of Nashik. The police had to use teargas shells and fire some rounds in the air to disperse the crowd.
The victim's mother had filed a complaint at Trimbakeshwar police station on Saturday following which the police registered a case under Indian Penal Code and the Protection of Children from Sexual Offences Act.
The victim's blood and urine samples and vaginal swabs have been sent to forensic labs for chemical analysis.
"We have invoked section 376 (rape) of the Indian Penal Code and certain sections of the POCSO Act. The accused minor has been apprehended. We have sent more policemen in the area and our immediate priority is to bring the law and order situation under control," Nashik District Collector Radhakrishnan told reporters.
Maharashtra Chief Minister Devendra Fadnavis has assured that strict action would be taken against the accused. "The case will be tried in a fast-track court. People are trying to spreading rumours after the incident, which are false. People should maintain law and order and not believe in the rumours being spread," the CM was quoted as saying by the Times of India.
Fadnavis added that the girl's health was under supervision and that the government would provide all necessary help to the family.
Villagers also staged a 'rasta roko' in Wadovhare, Ghoti and Anjaneri-phata areas late on Saturday, the Indian Express reported. Most villagers were assembled through WhatsApp groups. Protests were also held at Nashik Civil Hospital with the mob demanding that the victim be examined by a female doctor.
The girl's relatives have accused the hospital staff of changing the medical report from 'rape' to 'attempt to rape'. However, the hospital has denied the allegation saying that the report was submitted to the police on Saturday.
Several schools in the district remained closed on Monday.
Maharashtra: Locals protest in Nashik after a minor was allegedly raped by a teenager. pic.twitter.com/oaJwyQ5vuT

— ANI (@ANI_news) October 10, 2016
Maharashtra: Schools & colleges remain closed in Nashik as tension escalates in the area after a minor was allegedly raped by a teenager. pic.twitter.com/nvPMZd71mH — ANI (@ANI_news) October 10, 2016