Actor Naseeruddin Shah has slammed Virat Kohli for his on-field behaviour and even poked fun at the Indian skipper by saying he has no intentions of leaving the country for his comments.
Virat Kohli has hit the headlines in Australia for his over the top antics in Perth since being controversially given out by the third umpire in the first innings. Kohli was batting on 123 along with Rishabh Pant and looked set to take India close to Australia's first innings total on a difficult batting wicket.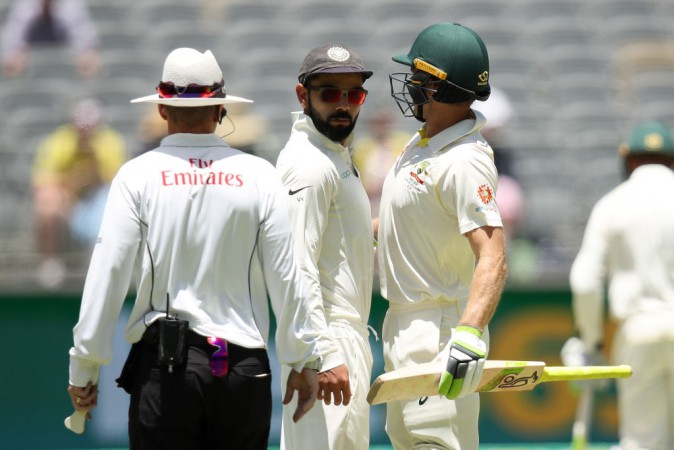 With the team's score on 251, Kohli edged a Pat Cummins delivery which Peter Handscomb claimed to have caught cleanly. Perhaps influenced by Handscomb's confidence, umpire Kumar Dharmasena referred to the third umpire but indicated "Out" as the soft signal. The third umpire, Nigel Llong saw many replays but following the protocol of "inconclusive evidence to overturn the soft signal" he stayed with the on-field call and Kohli walked back disappointed.
As the match has been panning out, that decision is proving to be pivotal for not just the game but the entire series.
India's lower order then collapsed and fell 43 runs behind Australia's score. Kohli has since been extremely upset and emotional on the pitch. He was seen chirping away to all the Aussie batsmen and celebrating every wicket with more passion than his usual frenetic fervour. He even got into the face of the opposition and almost engaged in a physical duel with the opposition captain Tim Paine.
Before the day's play, Kohli was also seen mocking the Australians' habit of claiming catches that seemingly hit the ground.
Now, veteran Indian actor Naseeruddin Shah has come out and slammed Kohli for his behaviour on the pitch saying that his "cricketing brilliance pales in front of his arrogance and bad manners".
Even Australian skipper Tim Paine had a go at Kohli after his dismissal to Nathan Lyon in the second innings.