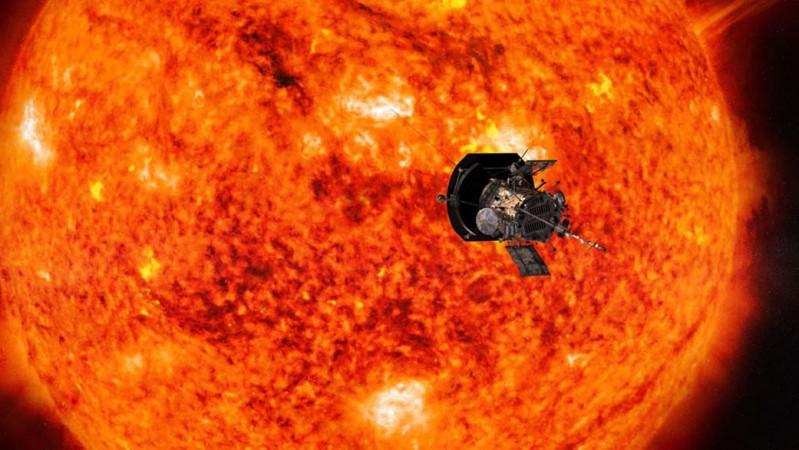 NASA is going to launch the Parker Solar Probe, its first mission to the Sun, in summer 2018. The probe, which is expected to help space scientists better understand the solar system's star and its effects on the planets, will also offer a unique opportunity to the public to send their names to the Sun.
The US federal space agency announced on Tuesday that after people submit their names online, they would be placed on a microchip aboard the spacecraft which would be on a tour through the Sun's atmosphere to probe its outer corona. According to NASA, the Parker Solar Probe will be the first-ever mission to "touch" the Sun while traveling directly into the solar atmosphere about 4 million miles from its surface.
NASA said that it would accept submissions until April 27. After submitting names, people will receive an email to confirm their submission by clicking on a button. Once the names are successfully submitted, NASA will issue a certificate, which can be downloaded to your PC.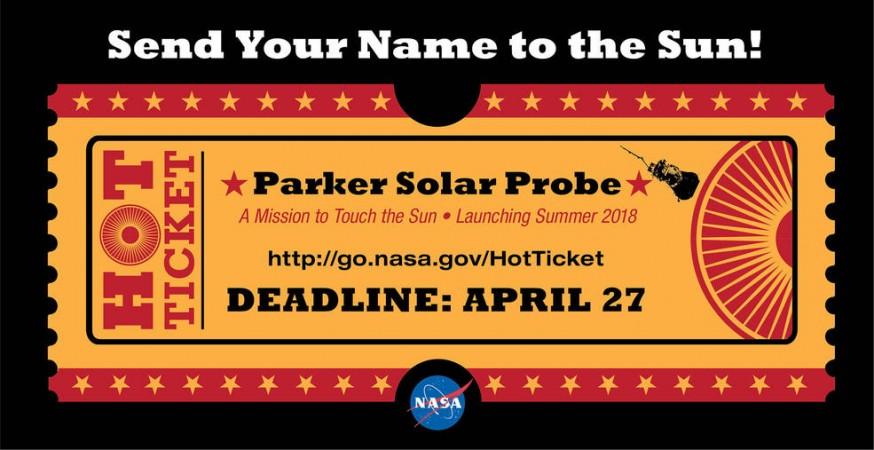 The Parker Solar Probe spacecraft, which is about the size of a small car, is primarily tasked to trace how energy and heat move through the solar corona. It will also investigate what accelerates the solar wind as well as solar energetic particles.
To protect the spacecraft from the Sun's heat, scientists will cover it with a 4.5-inch-thick carbon-composite shield, which is expected to survive temperatures outside the spacecraft that can reach nearly 2,500 degree Fahrenheit or over 1,371 degree Celsius. According to NASA, the heat shield will keep the key instrument suites at room temperature.
NASA also said that the spacecraft would travel incredibly fast. At its closest approach, it would be flying at about 430,000 miles per hour, which is enough for someone to reach Tokyo from Washington, DC within just a minute.
"This probe will journey to a region humanity has never explored before," Thomas Zurbuchen, the associate administrator for the Science Mission Directorate at NASA, said in a statement. "This mission will answer questions scientists have sought to uncover for more than six decades."