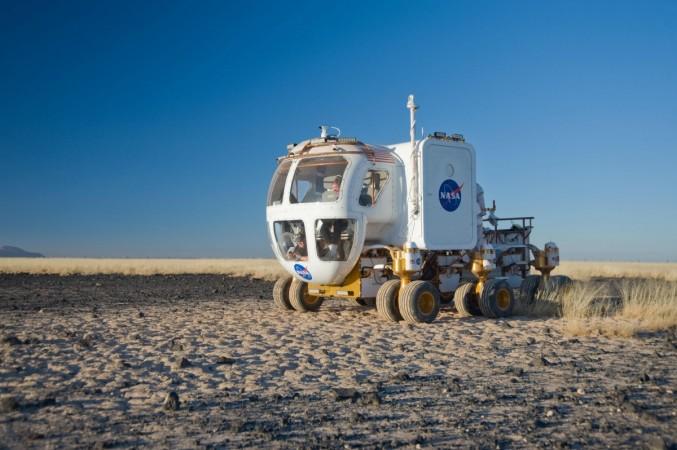 NASA has stopped the development of their only robotic vehicle that was touted to aid human exploration of the Moon. This at a time when the Trump administration shifted focus away from Mars and toward the Moon.
Known as the Resource Prospector (RP), this robotic rover was under development for over a decade, notes a report by PhysOrg. It was being made to help astronauts explore the Moon's polar regions. "We now understand RP was canceled on 23 April 2018 and the project has been asked to close down by the end of May," said the letter dated April 26 by the Lunar Exploration Analysis Group, addressed to NASA chief Jim Bridenstine and posted on the website NASAWatch.com.
"This action is viewed with both incredulity and dismay by our community," particularly because Trump's space policy "directs NASA to go to the lunar surface," the letter said. The rover was supposed to go through design reviews in 2019, and a launch was slated for 2022, notes the report. If NASA had gone through with the plans, it would have been the first lander and rover since 1972 and the first robot on the Moon.
RP was also supposed to look for elements like oxygen, hydrogen, and water and kick-start Moon mining. NASA has since responded that technology developed for the Moon rover will be used in future space missions. "NASA is developing an exploration strategy to meet the agency's expanded lunar exploration goals," said the space agency in a statement.
"Consistent with this strategy, NASA is planning a series of progressive robotic missions to the lunar surface."
While the plans to cancel the RP was not explicitly mentioned by NASA, the report notes that they are looking, "to evolve progressively larger landers leading to an eventual human lander capability," which will work as a strategy to eventually
"As part of this expanded campaign, selected instruments from Resource Prospector will be landed and flown on the Moon," said NASA.