NASA will test a parachute capable of operating in supersonic, low-density conditions that could be on one of its future Mars missions. The launch has been scheduled for March 27 from Wallops Island, Virginia.
This test launch will be a part of NASA's Advanced Supersonic Parachute Inflation Research Experiment (ASPIRE) built at NASA's Jet Propulsion Laboratory (JPL), in California.
Aspire will be launched aboard a 58-foot-tall Terrier-Black Brant IX suborbital sounding rocket, reports NASA. The window for launch will be between 6:45 and 10:15 EDT and can be viewed live on the Wallops Ustream site. If the launch gets canceled, a backup window is open from 28 March to April 10.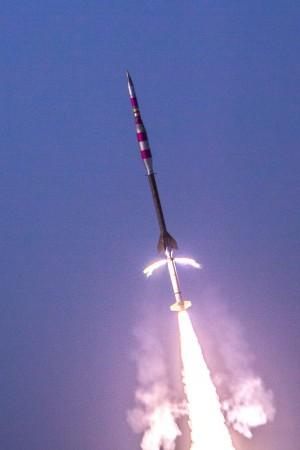 The Sounding rocket is expected to reach an altitude of 32 miles in about two minutes after launch. The payload, notes the report, is a sharp, bullet nosed, cylindrical structure. It holds the parachute, a deployment mechanism as well as high definition instruments to record test data, including cameras.
Once the rocket is launched and the payload deployed, it is expected to splash back down into the Atlantic, about 40 miles from Wallops island. It will then be recovered and sent to the labs for data analysis, says NASA.
Aspire was previously tested from Wallops in October last year. According to a post-mission report by NASA, the rocket reached an altitude of 31.62 miles. It is not clear at this time if the mission was successful or not.
The Sounding Rocket program has been a NASA mainstay for over 40 years now. These rockets are relatively small in size, with flight times ranging between 5 and 20 minutes depending on the size of payload. They are among the space agency's most cost-effective vehicles. Following a parabolic trajectory, and low vehicle speeds, they are used to deliver scientific instruments in the sky.
Some regions in the atmosphere that are too low to be reached by satellites benefit from Sounding rockets, says NASA.