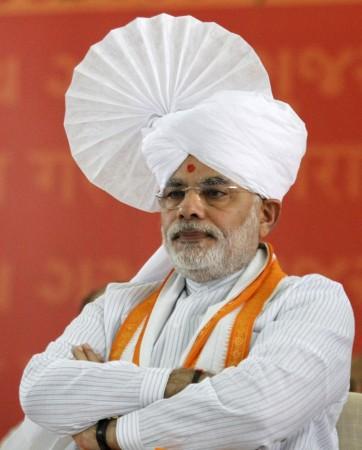 The three-day-long 'Sadbhavna fast' by the chief minister of Gujarat, Narendra Modi, will end at 5.30 p.m. Monday. Modi will address his supporters while the top BJP leaders are also expected to be present at the Gujarat University Conventional hall where he is fasting.
The 'Sadbhavna fast' by the chief minister to promote peace, harmony and unity got mixed remarks from the political leaders across the country.
The latest comment came from Maharashtra Navnirman Sena (MNS) chief Raj Thackeray who came out in the open supporting the prospective BJP prime ministerial candidate in the next general election in 2014.
"Narendra bhai is an icon of development. The nation needs Modi to lead. I would like to see him as the next Prime Minister," said Thackeray addressing a huge gathering of Modi's supporters at the venue of 'Sadhavna fast.
"In the next election, MNS MPs will support Modi's candidature if BJP projects him as the Prime Ministerial candidate," he added.
The harsh criticism came out from the NDA ally JD(U) which criticized his failure to keep 'Rajdharma' in Gujarat and said the Gujarat chief minister is unfit for the prime ministerial candidacy.
"When he can't do justice for five crore people of a state, how will he be able to deliver justice to 125 crores of the country. There is still a sense of fear and insecurity among the people in Gujarat," said JD(U) national spokesperson Shivanand Tewari.
Meanwhile, the ruling UPA government criticized Modi's fast as a ploy to divert himself from the issue of 2002 Godhra communal riots.
"Instead of undertaking this fast, the Gujarat Chief Minister should focus on bringing the lives of those affected by the riots back on track. Modi's farce is not going to help anyone," said senior Indian National Congress leader Digvijay Singh.
The VIP list for the last day of Nanrenda Modi's fast includes top BJP leaders like Sushma Swaraj, former BJP president Venkaiah Naidu, top leader from Maharashtra Gopinath Munde, Jharkhand Chief Minister Arjun Munda, BJP spokesperson Nirmala Sitaraman and actor-turned-MP Hema Malini.