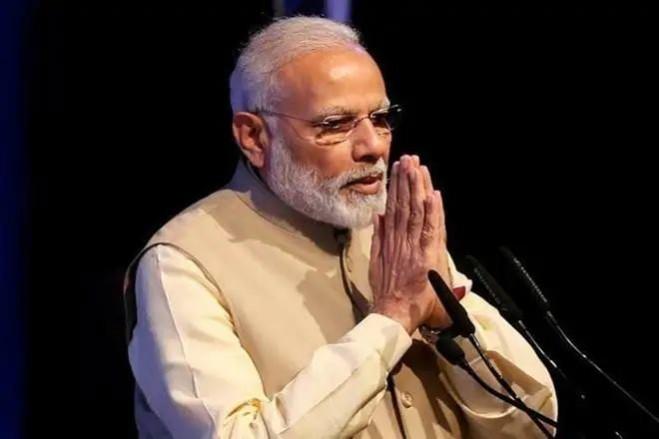 Prime Minister Narendra Modi started addressing the nation on Thursday, March 19, at 8 pm amid the outbreak of novel coronavirus pandemic across India.
Taking to Twitter earlier, the Prime Minister's Office (PMO) announced that Narendra Modi will be talking about issues relating to the pandemic diseases and the efforts to combat it.
"Prime Minister Narendra Modi chaired a high-level meeting to review the ongoing efforts to contain COVID-19. Ways to further strengthen India's preparedness were discussed," read the PMO's tweet.
In a series of tweets, the PMO stated, "The Prime Minister emphasised on actively engaging with individuals, local communities and organisations in chalking out mechanisms to fight the COVID-19 menace. He also urged officials and technical experts to deliberate on the steps to be taken next," another tweet read.
"Narendra Modi expressed gratitude to all those at the forefront of combating COVID-19 including the various State governments, medical fraternity, paramedical staff, armed and paramilitary forces, those associated with the aviation sector, municipal staff and others," the PMO tweet read.
Follow the LIVE BLOG of ibtimes.co.in to get the latest updates from PM Modi's speech on Covid-19.
Live Updates
2020-03-1920:35 (IST)
Steps to tide over today's crisis: PM Modi
Postpone elective surgeries by a month, avoid routine check-ups to ease pressure on health services, appeals PM Modi.
"I request the countrymen to avoid visiting hospitals for routine check-ups. If you have appointment for any non-essential surgery, please postpone for one month. We should keep in mind that pressure should not come on hospitals," PM Modi said.
PM Modi urged countrymen to not panic and buy essential commodities from the stores. Steps are being taken to ensure that there is no scarcity of essential commodities, confirmed PM Modi.
Modi said that for the past two months, millions are working day and night in hospitals, airports, and serving others by not taking care of themselves. "On March 22, at 5 pm, we should stand on our doorways, balconies, in our windows and keep clapping hands and ringing the bells for 5 minutes to salute and encourage them," PM Modi said.
2020-03-1920:26 (IST)
What PM Modi said on work from home
PM Narendra Modi urged few Indians to not get out of their house for the next few weeks. "As much as possible, do your work whether related to business or office from home," PM Modi said.
2020-03-1920:24 (IST)
PM Modi announces measures to fight Covid-19
Prime Minister Narendra Modi said that if possible, please call at least 10 people every day and tell them about the 'Janta Curfew' as well as the measures to prevent the deadly coronavirus.
2020-03-1920:21 (IST)
Highlights from PM Modi's speech
Prime Minister Narendra Modi requested people above the age of 60 to not venture out of their homes for the next few weeks.
Restrain is compulsory to protect ourselves and remain healthy, says PM Modi. "I request that for the coming weeks people should go out of their homes only if essential," the PM said.
"Resolution and restraint is very important in combat against this global epidemic. As citizens, people need to strengthen their resolve to follow the advisories issues by state and central governments to fight the novel coronavirus," PM Modi said.
2020-03-1920:18 (IST)
PM Modi on Janta Curfew
On the 22nd of March, from 7 am to 9 pm, all countrymen have to follow 'Janta Curfew' amid Coronavirus pandemic.
2020-03-1920:12 (IST)
PM Modi assures India, says 'social distancing key to fight'
Till now science has not been able to find a proper remedy for coronavirus and no vaccine has been developed yet. In such a situation, it is natural to worry.
For the last few days, it looks like if we are safe from coronavirus. This belief is not right. Hence, it is very important for every Indian to remain aware and alert.
For a developing country like ours with a large population the growing challenge of Coronavirus is not a normal situation.
Centre is keeping a close watch on the track record of the spread of corovnavirus.
2020-03-1920:06 (IST)
PM Modi: World passing through big crisis
"This crisis has engulfed the entire human race. For the past two months, we have been watching with concern the news about coronavirus spreading across the world," PM Modi said.
2020-03-1920:05 (IST)
PM Modi begins speech
PM Narendra Modi said that the entire world is going through a deep crisis. "When a natural crisis comes, it is limited to some countries. But this time, this outbreak has put the entire mankind in danger," Narendra Modi said.