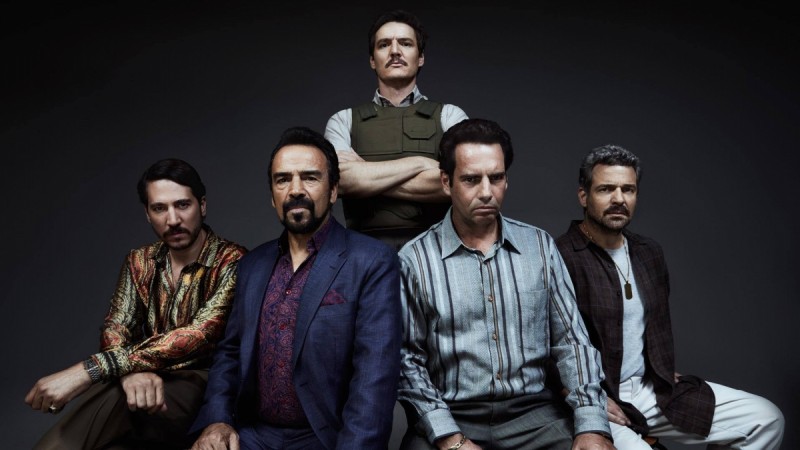 Narcos season 3 recently released on Netflix and the crew on the hit show were off to Mexico scouting for location. But tragedy struck when Carlos Munoz Portal, a location manager of the show, was shot dead in rural Mexico last week.
The news surfaced when local media began reporting about the incident. The location manager was exploring the Mexican lands to find filming sites for season 4.
Also Read: Stranger Things Season 2: THIS new character will creep you out than any monster
How did it happen?
According to Mexican news outlet El Pais, Muñoz was found dead in his vehicle. The car was locted amid cactuses on a remote, unnamed dirt road in Temascalapa, Mexico. There were numerous gunshot wounds found on Muñoz's body.
But why was he killed?
A friend of the crew member informs that he had been driving around the south-central part of the country with his cameras to photograph possible filming locations. His camera could have attracted unwanted attention leading to his death.
El Pais reports that the region is located on the borders of Hidalgo, known for its high homicide rate. About 182 cases were reported last year.
What does Netflix have to say?
The online streaming platform spoke to Deadline acknowledging the death. However, no more information than a statement was shared.
"We are aware of the passing of Carlos Muñoz Portal, a well-respected scout, and send our condolences to his family. The facts surrounding his death are still unknown as authorities continue to investigate," the statement read.
Who was Muñoz?
According to Variety, Muñoz was a 37-year-old location manager who was working for a city-based production company called Redrum. IMDB records that his contributions include Mozart in the Jungle, Spectre, Fast & Furious, Man on Fire, Apocalypto, and The Legend of Zorro.
Narcos season 4:
The Hollywood Reporter writes that the new season of the Netflix show will move stories from Colombia to Mexico and will revolve around Juarez cartel. With the killing, it remains to be seen if the makers will go ahead with Mexican locations.