NR Narayana Murthy on Monday, July 17, revealed that he regrets quitting as the chairman of Infosys in 2014 and should have listened to his colleagues and other co-founders when they advised him to stay back. Murthy was associated with the brand as its CEO and chairman for 21 years before Nandan Nilekani took over.
"Generally, I find that I am a very emotional person. A lot of my decisions are based on idealism and probably, I should have listened to them," he told CNBC TV18. "A lot of my founder colleagues told me not to leave Infosys in 2014, to stay a few years."
While the former chairman did say that he regretted leaving – he was even offered the position of chairman emeritus in 2014 that he turned down-- he clarified that he does not really miss being on the campus on a daily basis.
Murthy also explained that the company's listing on Nasdaq was one of his biggest achievements. "I think sitting on those high stools at Nasdaq when we got listed, when we became the first Indian company to be listed on Nasdaq, and borrowing the words of Neil Armstrong to say that it is a small step for Nasdaq, but a giant leap for Infosys and the Indian software industry. I think that was the best," he explained.
Currently, the IT giant is headed by Vishal Sikka, who was handpicked as CEO of Infosys by Murthy himself. However, the duo's equation made quite some headlines over their difference of opinion in terms of corporate governance.
Meanwhile, Murthy has of late been vocal about his displeasure over the poor functioning of the IT giant and has even lashed out at senior level employees for taking home large paychecks, especially at the time when the company, as well as the IT sector, has been facing issues, due to the economic slowdown and layoffs.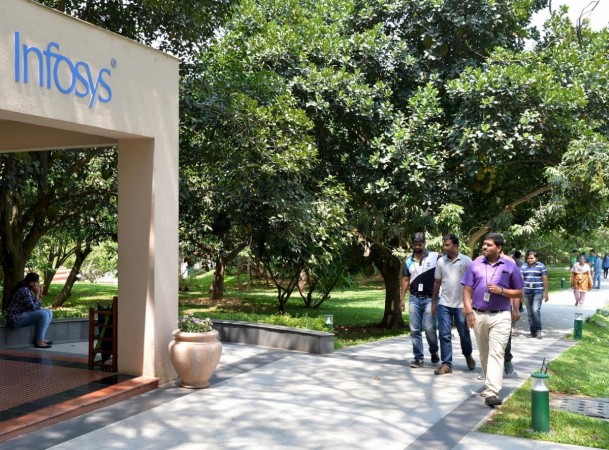 "We have gone through these troughs in business several times, there is no need for us to become extremely anxious. It is possible to protect jobs of youngsters if seniors make minor adjustments, like senior people taking salary cuts based on disposable income.
"This is what we did after the dot com crisis. Industry leaders need to identify new areas of opportunity, Mount training programs and give them time to train. Give youngsters enough time to pick up new skills and technologies," he told ET Now in an interview earlier.
However, Infosys' shareholders have often said that the interference of the co-founders was harming the smooth functioning of the firm.