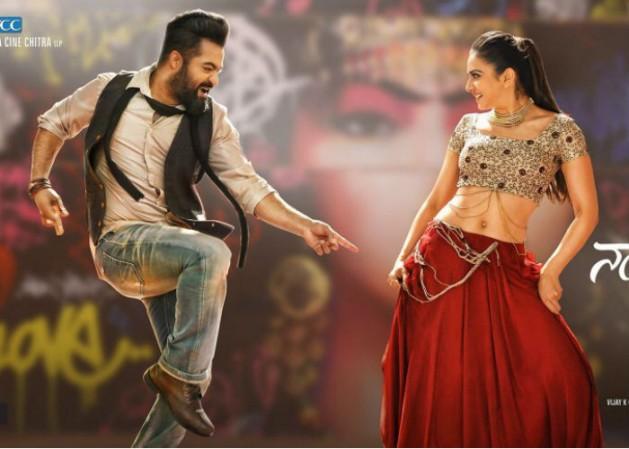 Junior NTR's most-awaited Telugu movie "Nannaku Prematho" has cleared the formalities of the Censor Board today and is now gearing up for a grand worldwide release on 13 January.
See: Nannaku Prematho Stills | Audio Launch Photos
It was reported that "Nannaku Prematho" would be sent to the Censor Board on 8 January, but the process was delayed due to unknown reasons. The makers of the movie held a special screening for the officials of the Board in Hyderabad this afternoon and completed the formalities.
The officials of the Censor Board were happy with the final outcome of "Nannaku Prematho" and have awarded a 'U/A' certificate to the movie without any cut. The board is reportedly all praise for Junior NTR's acting, Sukumar's scripting and direction and BVSN Prasad's rich production values.
With the completion of Censor Board process, "Nannaku Prematho" is set for a massive release across the globe this Wednesday. The makers of the movie have sold the theatrical rights to various distributors for a whopping price of Rs 54 crore and the distributors have booked more than 1,500 screens around the world for the film.
The promotion of "Nannaku Prematho" is currently going on in full swing. Junior NTR, Rakul Preet Singh and Sukumar are busy attending interviews with various newspapers, magazines, movie portals and TV channels. The makers, who have adapted several unique promotional strategies, have shelled out a hefty sum for the publicity of the film.
"Naanaku Prematho" is an action family drama and it has Devi Sri Prasad's music, Vijay C Chakravarthy's cinematography and Navin Nooli's editing. Its posters, teasers, trailer and music have raised the viewers' expectations about the film, but only time will tell whether the movie will be able to meet those expectations or not.