We have already reported that after Kashmir Files, filmmaker Vivek Agnihotri's next is based on India's fight against the covid pandemic and how eventually a home-grown vaccine came into effect. Titled The Vaccine War, the film is bankrolled jointly by Pallavi Joshi and Abhishek Agarwal Arts. "Presenting 'THE VACCINE WAR' - an incredible true story of a war that you didn't know India fought. And won with its science, courage & great Indian values. It will release on Independence Day, 2023. In 11 languages. Please bless us," an earlier tweet from the filmmaker read.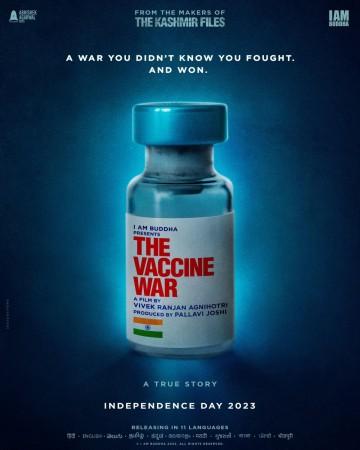 The latest buzz is that the team has wrapped up the shoot of the film. Interestingly, the cast of the film has been kept under wraps and now the director has revealed the lead actors. Sapthami Gowda, who played a vital role in Kantara has been roped in alongside the critically acclaimed Nana Patekar.
Vivek Agnihotri believes Patekar is one of that rare breed of actors who can shine in any role with his performance without compromising his craft. Speaking on the same he said, "At 'I Am Buddha' we are committed to working with the best talent of Indian Cinema. For the vaccine war, the protagonist had to be powerful, credible and underplayed. And when we were thinking to cast somebody whose performance is unquestionable the only name we thought of was Nana Patekar."
Vivek also added "I am extremely glad that Pallavi and I made this choice of Nana Patekar leading the film. He has given one of the most powerful, credible, and amazing performances of his career. He surrendered himself to the script and the character which is a very very rare quality among stars. And we are so happy and delighted that Nana Patekar is acting in one of the most important films of our times. Most inspiring & honest film of our times, the most sincere and truthful film of our times The Vaccine War".
The film is slated to release on August 15, 2023, in 11 languages.