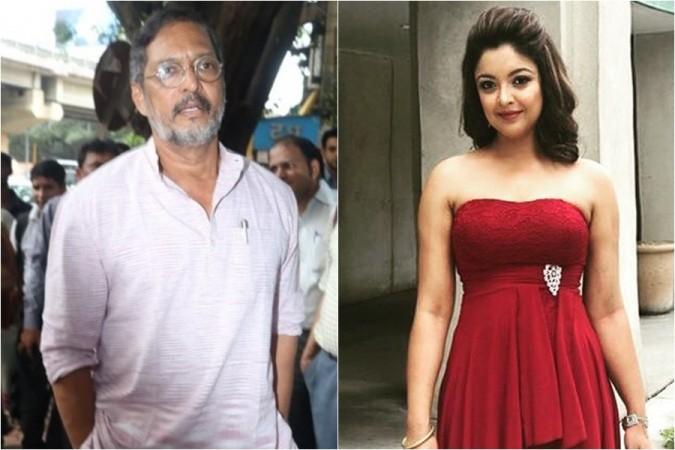 Veteran actor Nana Patekar has finally opened up about sexual harassment allegations levelled against him by his Horn Ok Please co-star Tanushree Dutta.
In a phone interaction, when Nana was asked to react to the controversy, the actor told Mirror Now, "What can I do about it? You tell me."
When he was prodded further about Tanushree Dutta calling him out for touching inappropriately during a song sequence, Nana laughed it off and said, "What does she mean by sexual harassment? There were 50-100 people on set with me at that time."
When Nana was asked whether he was going to take a legal action against Tanushree, he said, "I'll see, it's a waste talking. It's wrong for me to talk about this to the media also because you guys will play up anything on it." He concluded by saying that he will continue to do his work and people can continue to say anything they want.
The incident dates back to 2008 when the actress claimed that the Bollywood veteran had tried to touch her inappropriately while shooting for a song sequence. After being accused of indecent behaviour by Tanushree, Nana in a press conference in 2008, had denied any wrongdoing and expressed his shock about the allegations.
After almost 10 years, Tanushree raised the issue again through an Instagram post when she said that the #MeToo Movement won't reach India until everyone acknowledges it.
Amid Tanushree's explosive claims against Nana, a journalist named Janice Sequeira, who is an eyewitness of the entire episode, took to Twitter to share her account which acknowledges the actress' allegations.