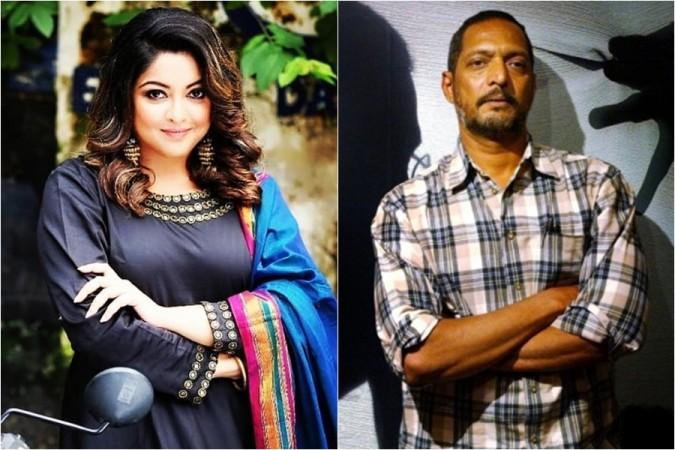 Bollywood actress Tanushree Dutta has called out actor Nana Patekar, saying he sexually harassed her during a film shoot. The actress has given an interview to Zoom channel about the incident and named the actor. In the interview, Tanushree has also spoken about the fact that the Me Too Movement will not be successful in India unless what happened to her is acknowledged.
The alleged incident happened during a song sequence shoot of the movie Horn Ok Please (2009). According to Tanushree who spoke to Zoom in a Hindi-English interview, Nana Patekar was acting smart with her since day one of the film's shoot, and then during a song sequence he wanted to do an intimate step with her.
She named three people on the film set who knew about the incident, including song choreographer Ganesh Acharya, producer Sami Siddiqui and director Rakesh Sarang. The issue had come to light in 2008, but Nana Patekar had then denied it, saying Tanushree was his "daughter's age".
Watch clippings of the Zoom interview here and on Instagram:
Nana Patekar or his spokesperson have not released a statement about the incident again. However, a 2008 news report says that Nana Patekar had denied the claims of Tanushree Dutta in a press conference. Ten years ago, he had expressed surprise at the charges and said, "Tanushree is my daughter's age and I have no clue what made her say such things about me. I have been a part of this film industry since the last 35 years and haven't had anyone saying such things about me ever."
During the same time, in an interview to Zee News, the film's producer Sami Siddiqui had said, "She behaved in a completely unacceptable manner. She was informed before hand that the song is an item number, but once we began shooting she started to object to certain dance moves that involved the dancers and the lead actor Nana Patekar to touch her, which she was not comfortable with."
Before the recent interview was released, Tanushree Dutta wrote on Instagram, "dont just hope for a me too movement in India I hope for Mahabharata...HeyKrishnaa!! Take their heads o Lord of lords...and their souls....Aho Shiva!! Holy Father, your kingdom come ;your will be done on earth as it is in Heaven. #yahweh #shalom".
Tanushree Dutta has also claimed that everyone in the film industry knows that Nana Patekar is abusive towards his female co-actors.