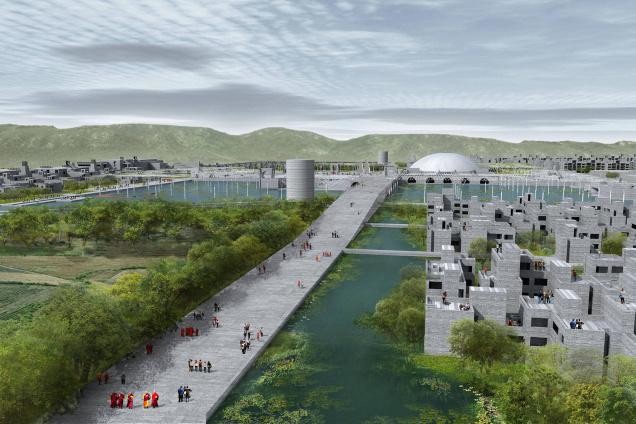 With 15 students and 11 faculty members, classes have begun in Bihar's Nalanda University that is being rebuilt after eight centuries.
The University started the orientation programme for students on Friday that lasted for three days until Sunday. As the University building is yet to be constructed, the classes began in Rajgir International Convention Centre, early on Monday morning. The government-owned Tathagat Hotel will be used as hostel for the students and faculty members.
The University selected 15 candidates out of the 1000 applicants for courses in Ecology and Environment and Historical Studies, whereas more are expected to join soon as admission procedure is underway.
"More than a thousand students from various countries across the globe had applied for the seven schools on different subjects that will function at the university, of which only 15, including one each from Japan and Bhutan, were selected," Press Trust of India quoted vice-chancellor Gopa Sabhrawal.
Although the University started its curriculum with just two school of studies, more of them are expected to be included within a year.
"Of the 11 teachers, seven have arrived. All teachers have outstanding careers. We hope to add schools of linguistics and literature, economics and management and also public health in a year," Sabhrawal told The Indian Express.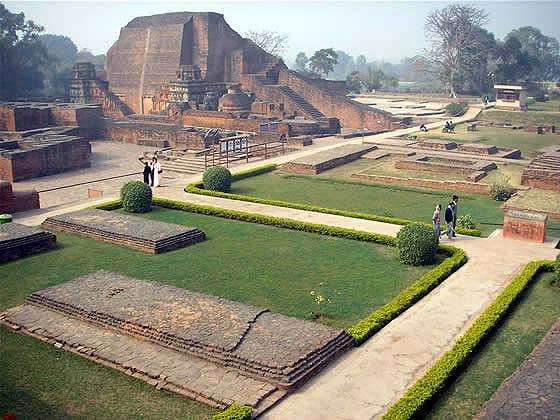 Journey to Restoration of Ancient Building
The ancient Nalanda University established centuries ago, was destroyed and looted byTurkish invaders in the 12th century after being restored twice following attacks by ancient invaders of the time.
The third restoration had not begun until Parliament passed a special bill allowing its construction and former Prime Minister Manmohan Singh signed an agreement in 2013 to start the re-establishment of the ancient building, which is scheduled to begin in February 2015.
The journey to the restoration of Nalanda University started in 2010, when Parliament passed Nalanda University Act allotting 455 acres of land in Rajgir foothills for the construction of the University. The initiation was taken further by Singh, who signed agreements with seven of the 18 East Asia Summit countries in October 2013.
The seven countries including Australia, Cambodia, Singapore, Brunei, New Zealand, Laos and Myanmar agreed to help India to proceed with its project to re-establish its ancient educational building.
Each country contributed for the construction, including China that has promised to give $1 million, Singapore that is giving around $5 million, Thailand Ambassador to India has donated a sum of 1,00,000 dollars and Australia has pledged 1 million Australian dollars.
Apart from foreign investment into the mega project, Central government has sanctioned $445 million to the university for a period of 10 years.
Economist Amartya Sen leads the governing body of the University along with former Singapore foreign minister George Yeo and Secretary to Ministry of External Affairs Anil Wadhwa.