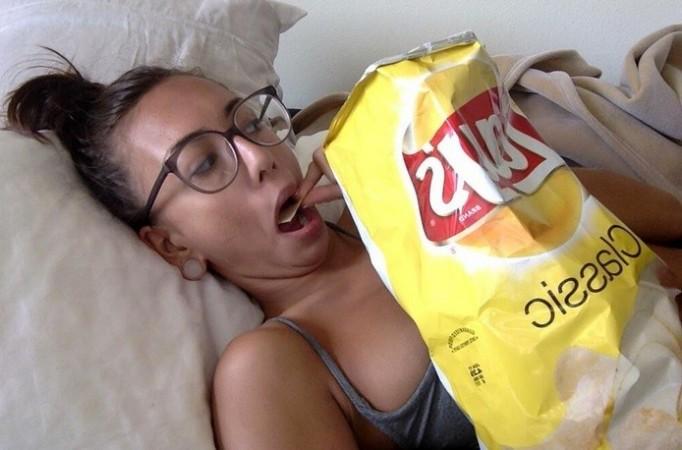 In a stunt that went awry, nude porn star Janice Griffith who was thrown off a roof by Dan Bilzerian, popularly known as "Instagram's biggest playboy", broke her foot in the process after she hit the side of the pool.
Griffith, 18, was tossed into a pool by Blizerian, a professional poker player, during a photoshoot for Hustler magazine at his Hollywood Hills mansion on Wednesday and according to reports, she is now planning to sue him for the incident as it has cost her multiple job opportunities, including one with Kink.com.
"I just want to get back to work... that's my only concern. Anyone trying to book a gal with a broken foot?" she tweeted on Friday.
Although Griffith did not divulge the details about the ill-fated photoshoot, she told TMZ: "Looking back on it, it's not the best idea we've ever had. It seems [sic] like a good idea at the time."
She added that there were no drugs or alcohol involved in the photoshoot, but also noted that Bilzerian did not apologize for causing harm. "I did not ever hear sorry from him,' the teenager said.
But Bilzerian refused to apologize, tweeting: "Dan Bilzerian was almost murdered by a naked female that tried to pull him off a rooftop hahaha good thing he's part hulk."
Bilzerian gained notoriety on Instagram, thanks to photographs of his hard-partying ways that often features half naked women fawning over him. His Instagram photos also depict his wealth that included loads of cash and supercars.
"Basically I didn't get a ton of attention as a kid, I guess that's why I'm such a flashy lunatic," he previously told MailOnline. "I'm like a big kid. But it's not like a called myself the Instagram King. I put up what people want to see and that just happened."
[ED:VS]