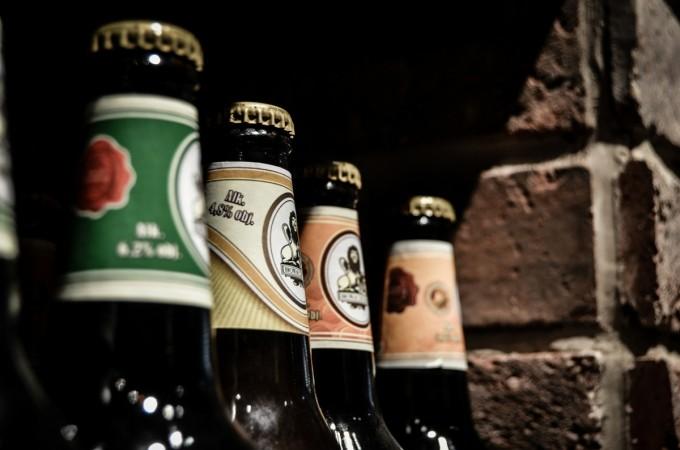 In a bizarre incident, a man from India's northern state of Uttar Pradesh reportedly bit off his elder brother's nose because he refused to give him money for alcohol. The incident happened in the Ramlalpurva village in the Kannauj district of the state.
The accused, identified as Shrikant, has asked money from his brother Sobran to buy alcohol. When Sobran refused to give money, Shrikant got angry and gnawed off his nose, ANI reported.
Shrikant was said to be in the inebriated state when he attacked his brother. He also attacked his parents and uncle at their home in Ramlalpurva village. He has now been taken into police custody.
Sub-inspector Jitendra Singh said Sobran fell unconscious after the attack and suffered excruciating pain. After attacking Sobran, Shrikant tried to bite his father's arm as well.
Man allegedly bit his elder brother on the nose, in an inebriated condition in Kannauj, because the victim refused to give him money for alcohol. Accused also bit the family members who came to rescue his brother. Police investigation underway pic.twitter.com/mAQQEUa2AS

— ANI UP (@ANINewsUP) April 5, 2018
"He bit me and my father. He also attacked our mother and uncle. My nose has been mutilated. He also bit my hand and stomach," Sobran told news agency ANI.
The police are waiting for Shrikant's medical report to take further action. "Based on the medical report of the accused a report shall be filed," Singh told ANI.
The accused, on the other hand, apparently doesn't remember anything about the attack. He, in fact, blamed his family for the fight.
A similar but grislier incident had come to light in 2016 when a boy killed his mother because she refused to give him money for drugs. The incident happened in June 2016 in India's Punjab state.
When the mother refused to give money to the 15-year-old drug-addict, he took his father's licensed rifle and shot his mother. She was rushed to hospital with injuries but did not survive.