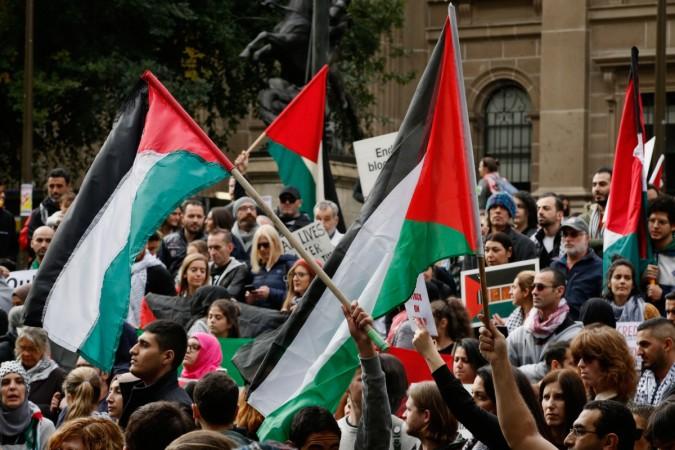 Nakba Day, which means "catastrophe" in Arabic, has been observed on May 15 for the last seven decades to commemorate the victims of 1948 Palestine war. Over 700,000 Palestinians were uprooted from their homes and more than 500 villages destroyed.
To this day, over 7 million Palestinian refugees await their right to return home. This year, commemoration happened a day after the opening of the US embassy in Jerusalem - a move that was vehemently protested so far.
More than 60 people were killed and thousands of others were injured by Israeli forces in the Gaza Strip. Residents walked towards the Israeli separation barrier in the West Bank village of Budrus calling for the right of return, reported Al Jazeera.
Several protests were organized, according to community organiser Ayed Morrar.
"We also protested to refuse the US decision to transfer the embassy to Jerusalem, because Jerusalem is our capital. Our right to return to our homes is still alive, and we will never forget it," he added, as reported.
Israeli troops were ordered to use live fire on the 40,000 protesters. The soldiers began firing tear gas after some Palestinian youth broke down some parts of the separation barrier. They also fired rubber-coated steel bullets at protesting stone-throwers in the village cemetery.
Furthermore, many were left injured in the Palestinian city of Ramallah. An eight-month-old infant reportedly perished after inhaling tear gas. The dead were buried by the grieving families on Tuesday morning.
Palestinian families buried their dead on Tuesday morning.